GA-CDRC staff contribute evidence during the COVID-19 outbreak in the Caribbean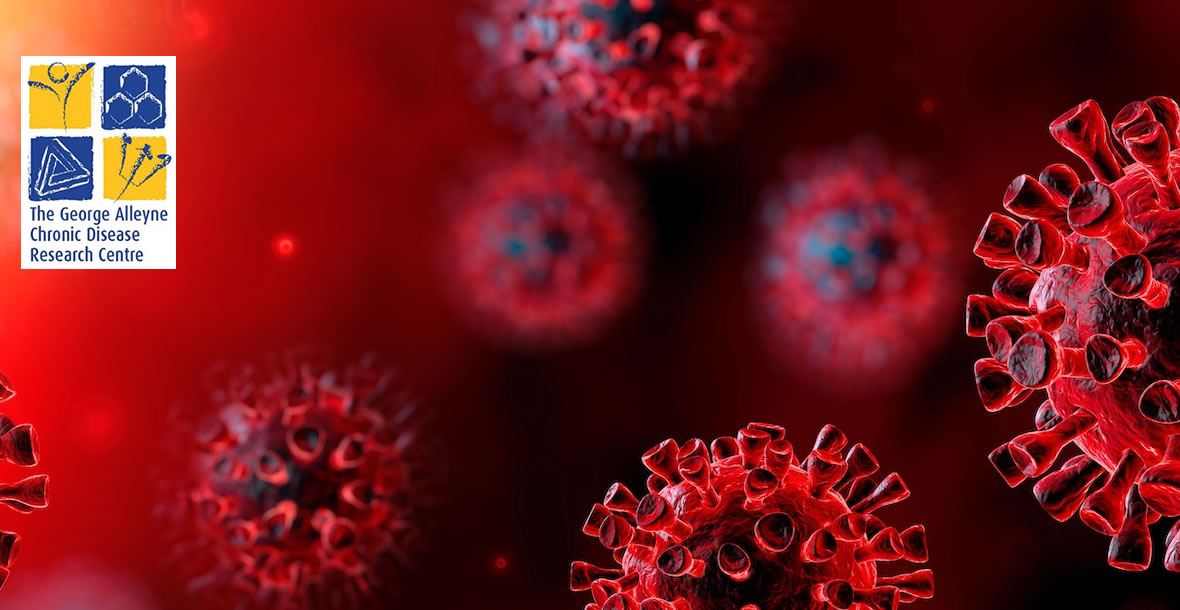 The University of the West Indies was asked by the Barbados Ministry of Health and Wellness to provide evidence to assist with the planning of a government response to the emerging COVID-19 outbreak. A group of researchers from CAIHR's George Alleyne Chronic Disease Research Centre and the Cave Hill Faculty of Medical Sciences responded and have provided evidence-based support not just to the Barbados government, but to the wider CARICOM region. This has included advice on possible national interventions and emergency public health process planning, backed up by statistical modelling and daily outbreak surveillance. The Group is now working closely with the Caribbean Disaster Emergency Management Agency (CDEMA) to provide technical support and surveillance updates to CARICOM member states.
Since 1992, the GA-CDRC has developed a strong track record in performing population-based epidemiological research, with a focus on surveillance of chronic non-communicable disease (NCD) incidence, prevalence, and risk factors. Our focus has recently expanded beyond documenting the NCD epidemic, to offering solutions aimed at improving the health status of the people of the Caribbean.
A range of daily surveillance outputs produced by the group are now available online for download: https://tinyurl.com/uwi-covid19-surveillance.
GA-CDRC leads in COVID-19 response
Ian Hambleton - Outbreak modelling, surveillance analytics
Madhuvanti Murphy - Public health interventions
Natasha Sobers - Surveillance process
Kim Quimby - Logistics planning