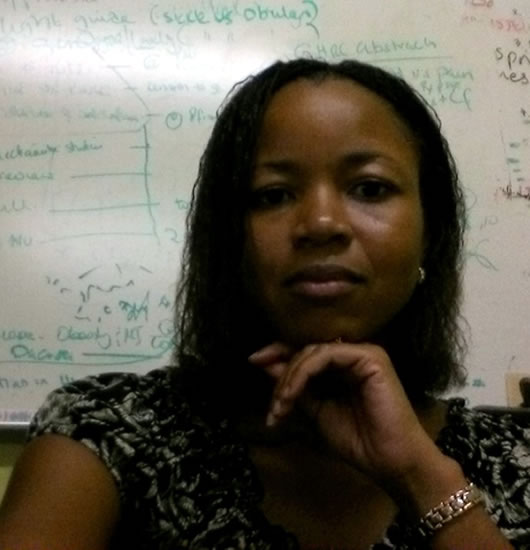 Kim R Quimby is Lecturer in Immunology at the Chronic Disease Research Centre, Caribbean Institute for Health Resarch. Dr. Quimby is a clinician-scientist who graduated with a Bachelor in Medicine and Surgery from the University of the West Indies in 2001 and a Masters in Immunology from Kings College London in 2006.
She joined the Chronic Disease Research Centre in 2007 where she has been involved in studies investigating inflammatory pathways in systemic lupus erythematosus, type-2 diabetes mellitus and sickle cell disease.
Research & Teaching Interests
Her research interests [post-PhD (2017)] are in implementation science; particularly how to translate the data at the CDRC into a practical format that is beneficial to the local medical practitioner and patient populations.
Publications
Content is being developed.
Contact
Telephone
(246) 426-6416
Email
kim.quimby@cavehill.uwi.edu