From the Vice-Chancellor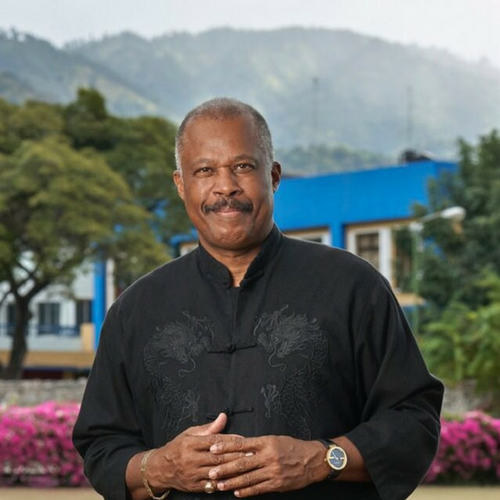 Fine universities are not established and funded to serve themselves but to commit to engage the challenges facing their host communities. In this regard the primary mandate of The University of the West Indies (The UWI) is to serve in the advancement of the Caribbean community and sustain its development.
The UWI's Strategic Plan for the period 2017-2022, emerges from such an understanding of the role of the university within its national, regional and global environments. But the quality of its survival as the premiere regional academy is a prerequisite to its effective service. Keeping its house in good operational order is necessary to empower the community and the world beyond. The plan, therefore, captures the multilayered meaning of the University's mission.
Academic and entrepreneurial empowerment through teaching and learning, and rekindling the agenda of applied research and professional training are critical to building the region's resilience and promoting the praxis of relentlessly pursuing sustainable development. The urgency of this is evident from a clear reading of the regional context which shows the slow and sluggish economic recovery from the global financial recession.
Deemed the Triple A Strategy, this plan rests upon three primary pillars: Access, Alignment, and Agility. Wealth creation and reduction of social inequality through greater and more affordable access, efficient and effective alignment with society and economy, and enhanced agility in pursuit of opportunities are the strategic goals residing at the plan's core. The greater relevance and persistent pedagogical dignity of the university depend upon the strengthening of these pillars of service and survival.
No plan can stand without a culture of accountability that holds each in an effective orbit. Mentoring, monitoring and measuring are the frames that hold each pillar upright. Community engagement for development therefore results from the practice of personal passion and performance progress. The collective outcome will rekindle the activist academy that addresses the regional agenda in the context of each national community that constitutes the Caribbean world.
This Triple A Strategy, then, is a plan perfectly suited to the period imagined and engaged. It is conceived within the continuing context of sustained public service and persistent institutional excellence and endurance. To propel the people of the region along a progressive and prosperous path is both the university's intention and its salvation.
Professor Sir Hilary Beckles
Vice-Chancellor
The University of the West Indies