Economic Engagement and Industry Alignment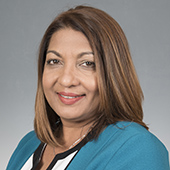 The Economic Engagement and Industry Partnerships Unit is a new addition to the newly restructured University Office of Planning and is headed by Dr Indrani Bachan-Persad. The Unit will be primarily involved in developing collaborative relationships between the UWI and the private sector as the university seeks to align its research agenda to the needs of the private sector in the region. As such, it will help the UWI Centre and Campuses, to facilitate the creation of new university spin off businesses which would generate wealth for the UWI and spur economic growth in the region, in keeping with the vision of the Strategic Plan 2017-22.
The Unit will also provide valuable data for informing policy decisions on how best to transition from a pure research and teaching institution to an entrepreneurial university that is innovation driven.
The specific activities of the Unit are as follows:
To develop a policy to guide academic/private sector dialogue and collaboration so that there can be a more focussed approach to engagement between UWI and industries in the region.
To develop networks and other platforms for continuous dialogue and sharing of information between academics and the private and public sectors on research, innovation and entrepreneurship through conferences, symposiums and seminars
To conduct focussed institutional research on entrepreneurship and innovation, to guide policy decisions relating to transitioning the university into becoming more entrepreneurial
Assessment of Entrepreneurship in UWI
Assessment of UWI's students' desirability for entrepreneurship
Quantitative data on entrepreneurship activities conducted by staff
Research on innovation in UWI
Research on university business spin offs and technology parks