6 easy steps to support The UWI when you shop on Amazon
Step 1: In your internet browser go to smile.amazon.com and log in using your Amazon credentials.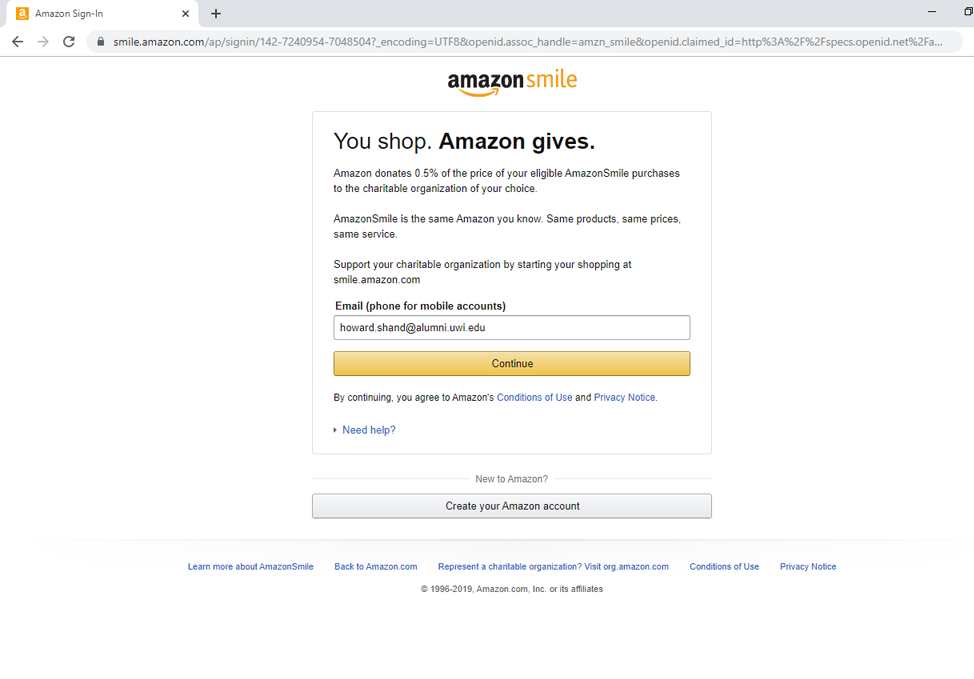 Step 2: After signing in, you will be directed to the "select your charity" page.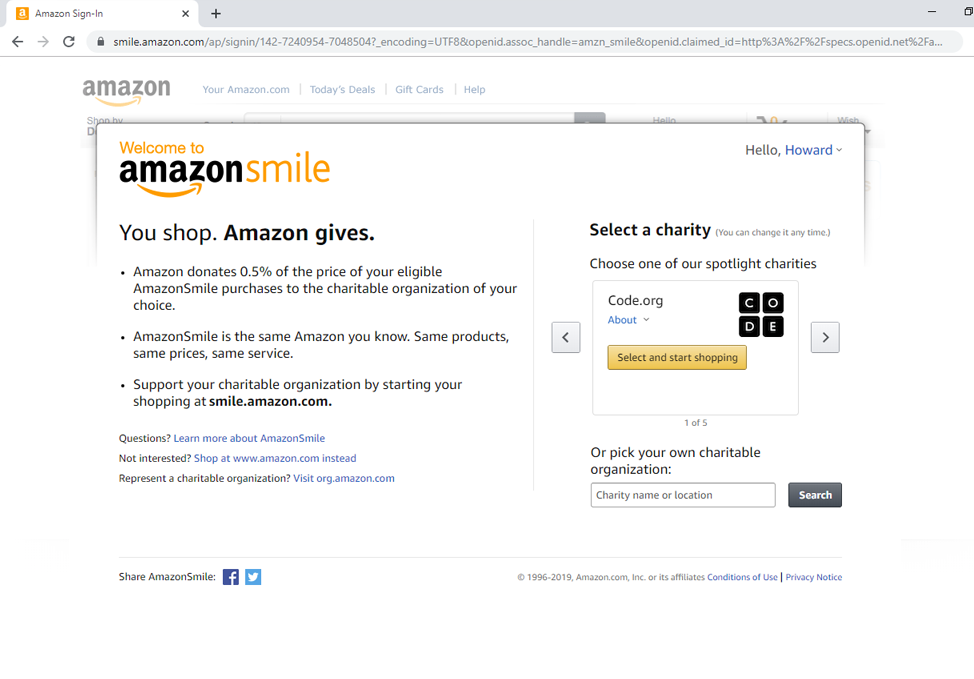 Step 3: Enter "AFUWI" then click "Search".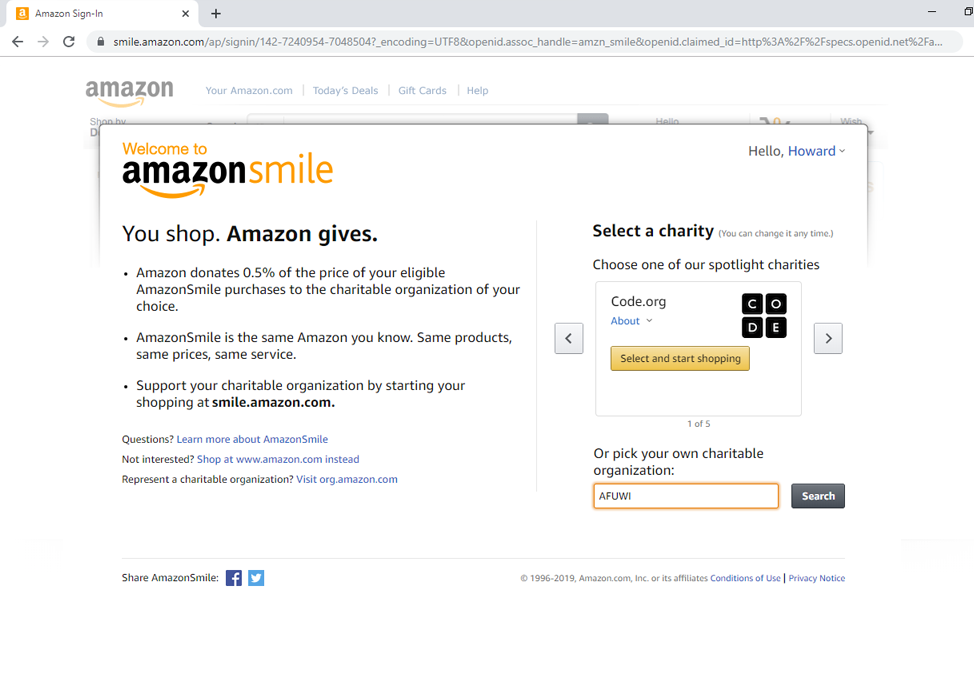 Step 4: Select "American Foundation for University of the West Indies Inc".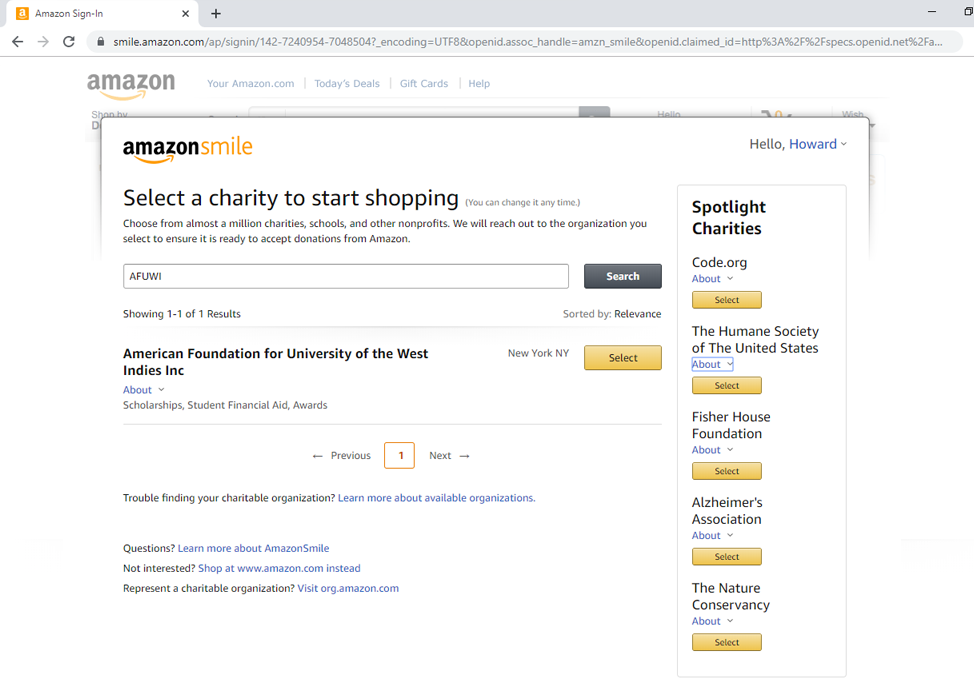 Step 5: You will be redirected to a page to confirm that you understand that you must always start at smile.amazon.com to support The UWI. Check the box next to "Yes" and then click "Start Shopping".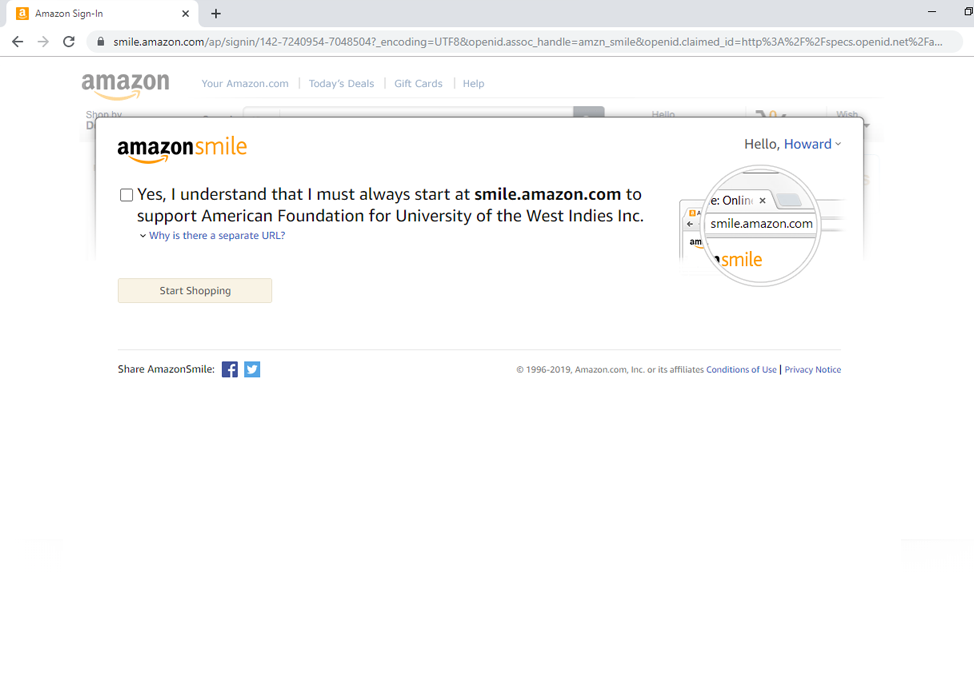 Step 6: You will be redirected to Amazon's homepage that adds a disclaimer about how to add Amazon Smile to your toolbar, should you want to add a particular bookmark for it.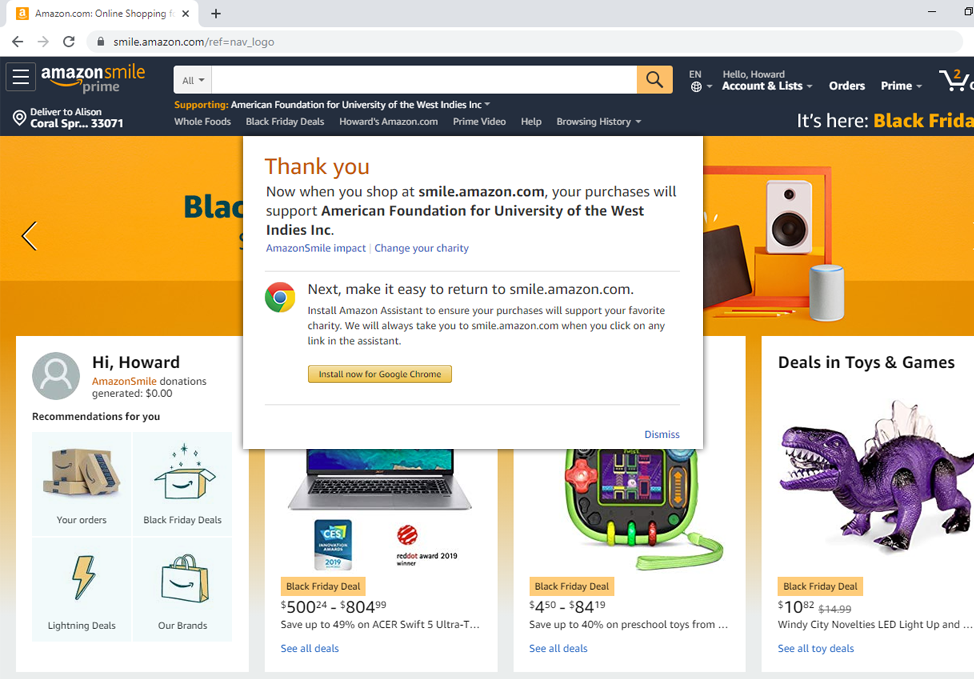 That's it! You are now signed up for Amazon Smile!
Be sure to visit smile.amazon.com every time you normally visit Amazon to make sure that a portion of your eligible purchases are donated to The UWI. Alumni and the UWI Global Giving Programme
 Alumni  support the UWI in many ways - and now you can also give support to your Alma Mater while shopping!  No matter where you are in the world - select AmazonSmile online!
PELICANS .... choose the AFUWI when you shop with AmazonSmile!
AmazonSmile is a simple and automatic way for you to support the American Foundation For The University Of The West Indies (AFUWI) every time you shop, at no cost to you.
When you shop at smile.amazon.com, you'll find the exact same low prices, vast selection and convenient shopping experience as Amazon.com, with the added bonus that Amazon will donate a portion of the purchase price to the AFUWI. 
To shop at AmazonSmile simply go to smile.amazon.com from the web browser on your computer or mobile device. You may also want to add a bookmark to smile.amazon.com to make it even easier to return and start your shopping at AmazonSmile.
Tens of millions of products on AmazonSmile are eligible for donations. You will see eligible products marked "Eligible for AmazonSmile donation" on their product detail pages. Recurring Subscribe-and-Save purchases and subscription renewals are not currently eligible.
How do I select to support 'American Foundation For University Of The West Indies' when shopping on AmazonSmile?
It is easy - on your first visit to AmazonSmile smile.amazon.com, you need to select 'American Foundation For University Of The West Indies' to receive donations from eligible purchases before you begin shopping. Amazon will remember your selection, and then every eligible purchase you make at smile.amazon.com will result in a donation to the AFUWI! 
We look forward to you participating and making purchases and thereby donating to the AFUWI!