The UWI Faculty of Sport launches Community Inclusion Programme with CDB's support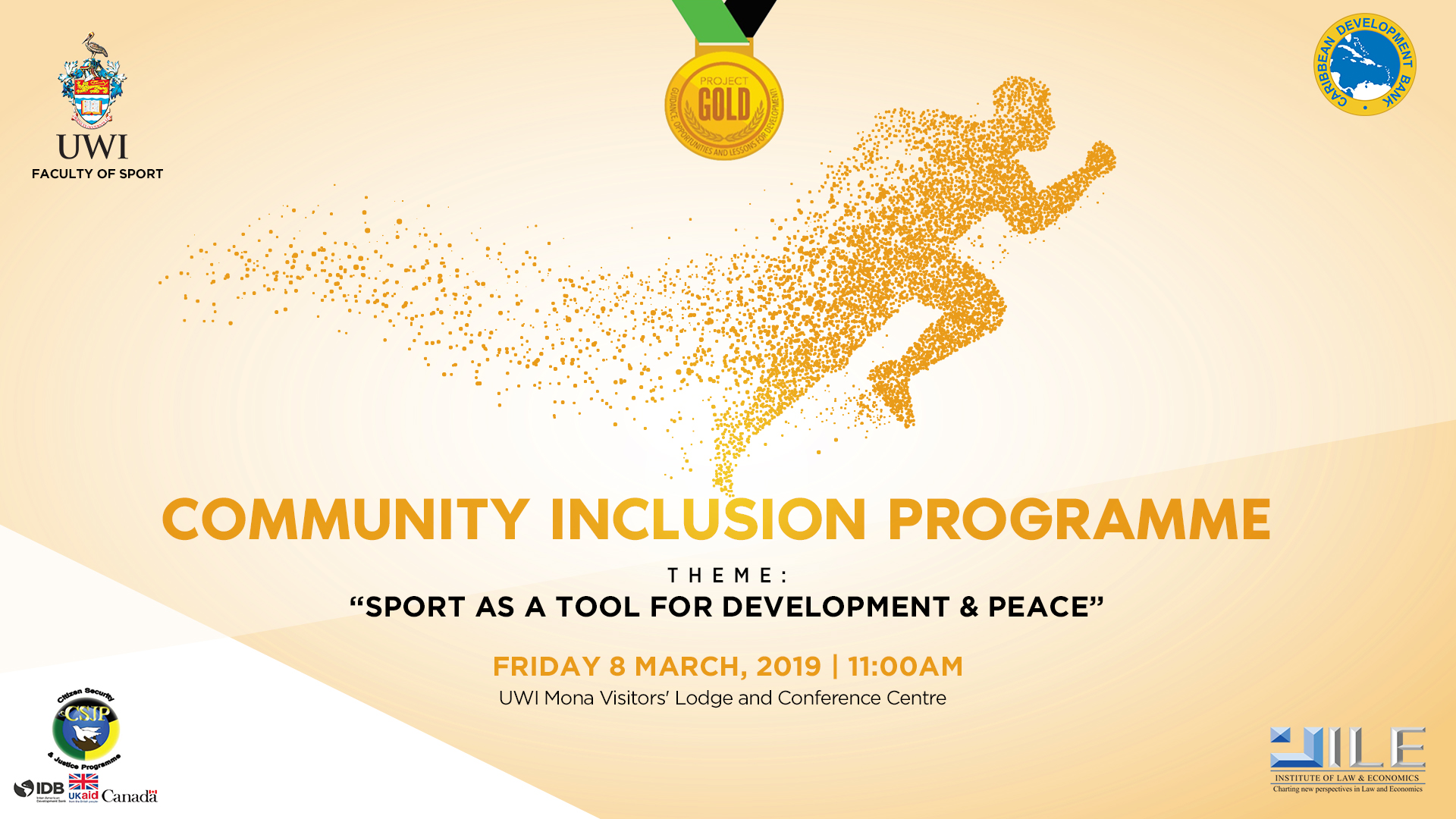 "Sport as a Tool for Development & Peace"
The University of the West Indies (UWI) Faculty of Sport in collaboration with partners, Caribbean Development Bank (CDB) and Project Gold,  launched its Community Inclusion Programme (CIP) on Friday, March 8, 2019 at The UWI Mona Visitors' Lodge and Conference Centre, Mona Campus Jamaica.
The project followed the themed  of "Sport as a Tool for Development & Peace" for its Jamaica leg of this youth development project.
The CIP models an approach for gender sensitive community engagement fostering good health and well-being, and is designed as a pilot programme of health and wellness promotions among communities engaging elite regional athletes, health practitioners, educators, trainers, counsellors and other relevant professional services toward more inclusive communities and sustainable partnerships. More broadly, the CIP Pilot Project aims to
Unite, educate and inspire our young people in vulnerable communities through sports, music and other creative art forms.

Support the healthy development of our young people through strengthening and expanding sports programmes in low-income communities.

Develop character traits such as discipline, honesty, confidence, teamwork, tolerance and respect using facilitators who are subject matter experts.

Facilitate positive social integration and enable social skills in our young people through team building and sporting activities.