About Us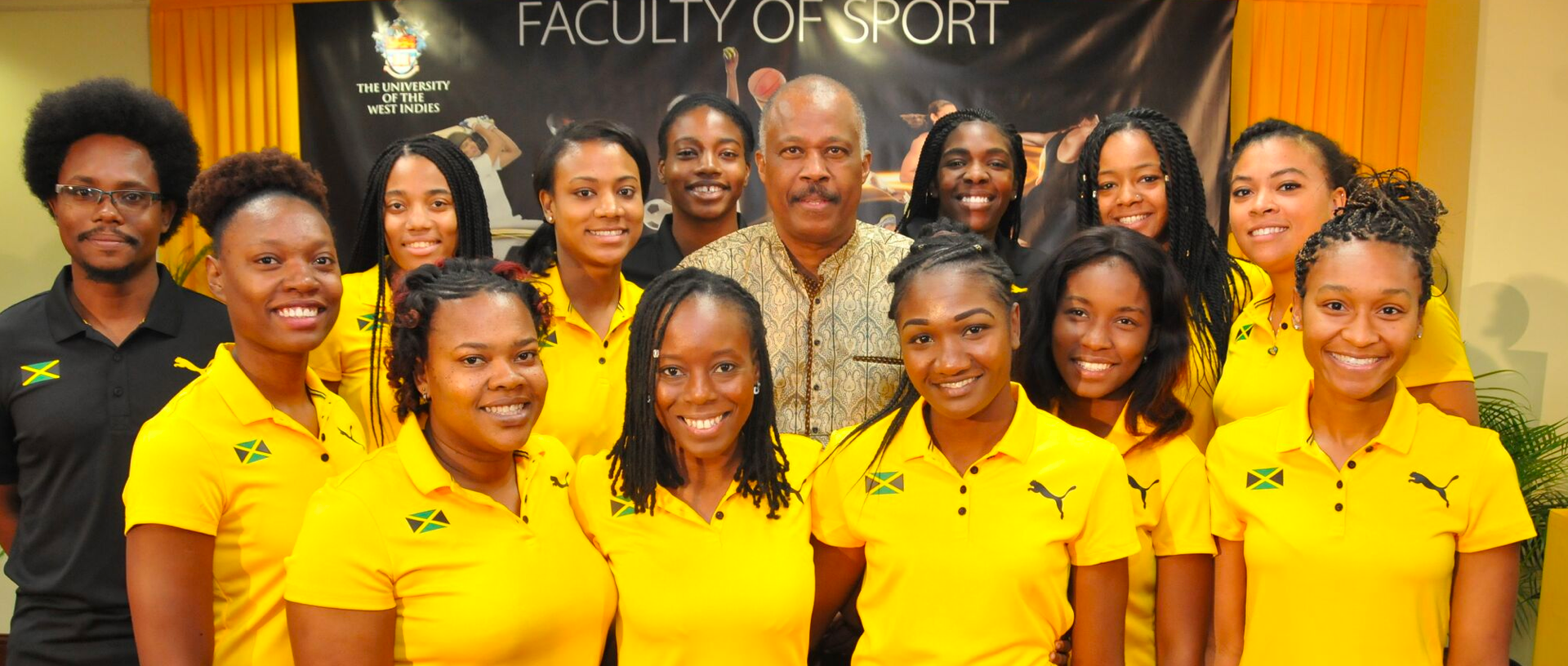 Our Mission
The mission of the Faculty of Sport is to provide high-quality education in sports with emphasis on application via research, and development of sports and athletes of the region to maintain their prominence on the world scene.
Faculty of Sport(FSP) Journey
The Faculty of Sport was officially launched July 26, 2017, at The UWI Regional Headquarters in Jamaica with operationalization beginning August 1 of the2017/2018 academic year.
The Faculty of Sport reaches across all the Campuses of the University of the West Indies, through Academies of Sport established on the Cave Hill,Mona, Open andSt. Augustine campuses. These Academies (previously known as Departments) are
responsible for academic activities, sports at all levels, as well as outreach to communities through Sports.
The Faculty of Sport integrates teaching and research, professional development, community partnerships, and co- and extra-curricular student sport through three main units:
Professional Programmes, Outreach Projects Unit
Co-curricular Intramural-Activity Unit
Academic Programme Activity Unit
Inaugural Dean's Message
"It gives me great pleasure that our University's Faculty of Sport is a reality.
The launching of the Faculty of Sport is an exciting time for The University of the West Indies as it recognizes sport to be one of the strongest assets of the region. This is The UWI's way of ensuring that the legacy remains. I am honoured to be charged with the task of making this happen across all four campuses.
The Faculty will not only aim to maintain the excellence of those who play sport but also those who play at sport. We aim to offer athletes the tools for achieving their full sporting potential by utilizing modern methods of training the body and mind. But we equally wish to offer opportunities to those involved in research around sport, which is a vital part of building not just an athlete, but also the Faculty.
Harnessing the expertise in all our campuses will allow us to reach all students and athletes in the region interested in sport, and is a commitment to the One UWI path".