Climate Action Agenda
As the Faculty seeks to play a more active role in the climate action agenda, we invite you to keep abreast of some topical articles in the field.  We are seeking to champion the awareness of this issue and look forward to you joining us at the UWI Faculty of Sport to get more deeply involved in the region's urgent climate action agenda.
Summit | Webinars:
1.  Click here to access the recording of Acorn Climate Summit - October 24, 2022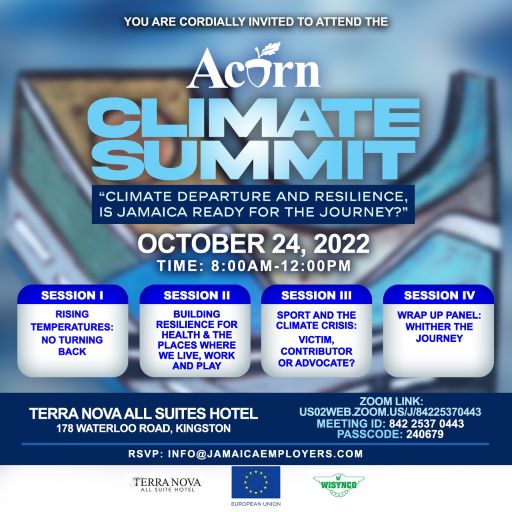 2.  In celebration of the International Day of Sport for Development and Peace (IDSDP) April 6, 2022,  a virtual event entitled "The Role of Sport in Combating the Climate Change," hosted by UN Under-Secretary-General Melissa Fleming, featured remarks from high-level UN Officials and signatories of UN Climate Action frameworks Nike, World Rugby, and Team Malizia, as well as Olympians, Paralympian and the 2022 Qatar World Cup organizing committee moderated by NBC correspondent Tabitha Lipkin.  Click here to access the recording.
Articles:
Climate Literacy through Mainstreaming Sport and Climate Change
Is sport a victim of or contributor to climate change?
Is Cricket Sustainable Amid Climate Change?