2022 Ceremonies
We wish all of our Class of 2022 Graduates every success as you take Caribbean Sport to higher level.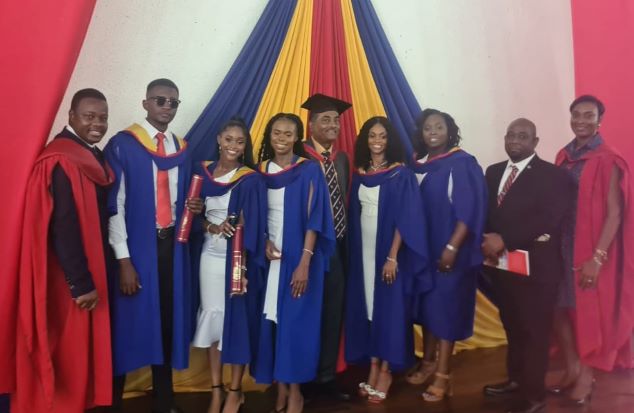 Mona BSc graduates 2022, with members of faculty, Dr. Aldeam Facey, Dean Mansingh, Mr. Conrad Parks and Dr. Ruchelle Brown Calvert (L-R)
We are very proud of our eight (8) pioneer BSc graduates.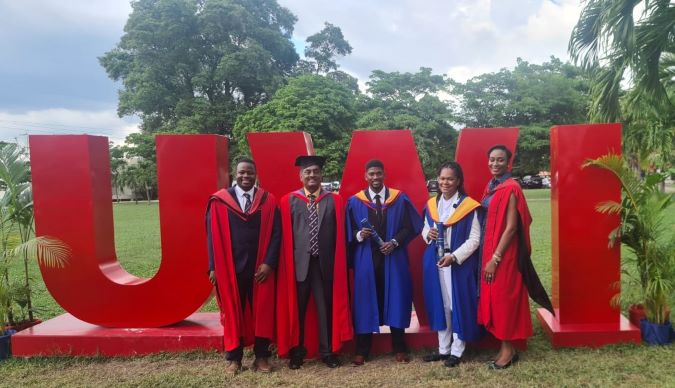 Two of our MSc Sports Medicine graduates Yannick Weekes and Lori-Ann Miller with members of faculty.
The Faculty continues to increase expertise in the fields of Sports Medicine with six graduates and Sports and Exercise Medicine - Physiotherapy with five graduates.
---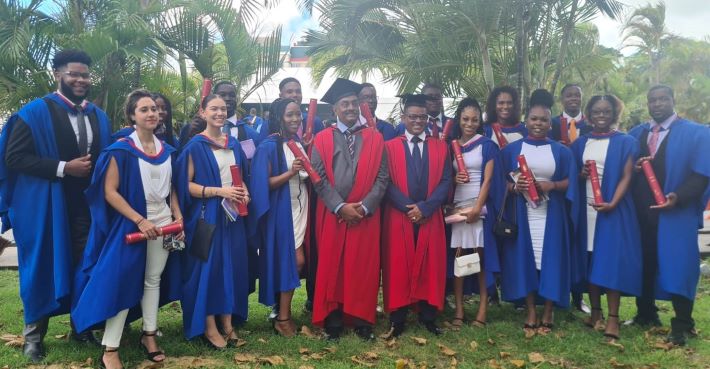 Cave Hill graduates 2022 with Dean Mansingh and Dr. Alleyne, Head, Cave Hill Academy of Sport (centre)
Congratulations to our 31 BSc Sport Sciences and our 4 MSc Sport Sciences graduates. We are so proud of you.