Inaugural Professorial Lecture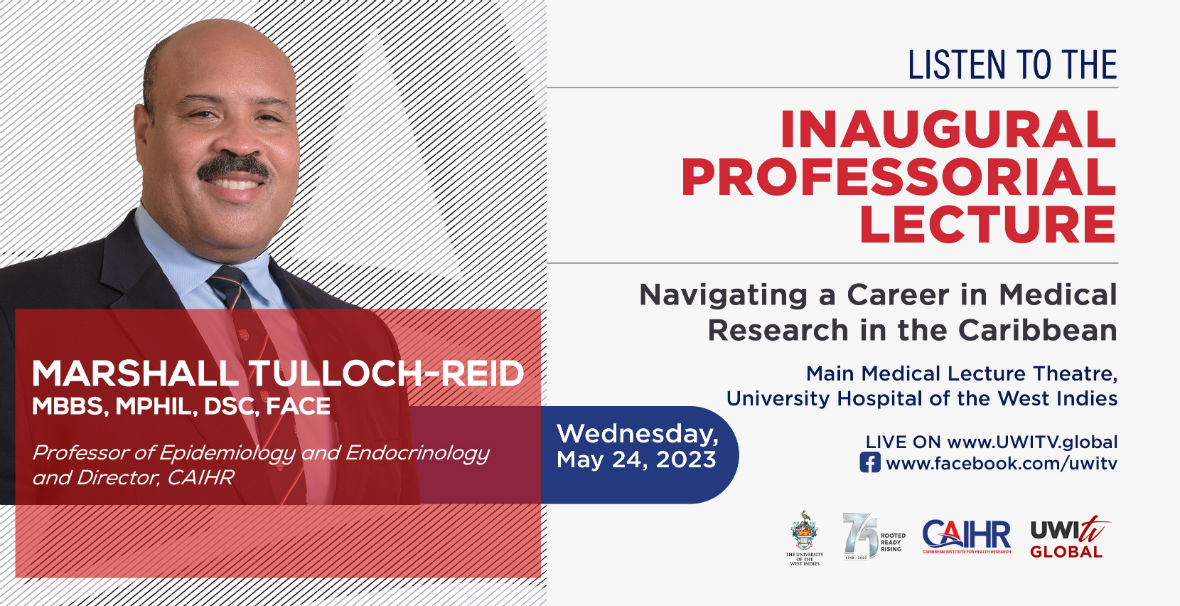 As part of CAIHR's contribution to the UWI's 75th anniversary celebrations three Inaugural Professorial Lectures will be delivered during 2023.
Professor Marshall Tulloch-Reid, CAIHR's Director and Professor of Epidemiology and Endocrinology, will lead the series with his lecture entitled, Navigating a Career in Medical Research in the Caribbean. He will speak about his journey as an Academic Physician working on medical research in the Caribbean.