Neuropathic pain among Jamaicans with sickle cell disease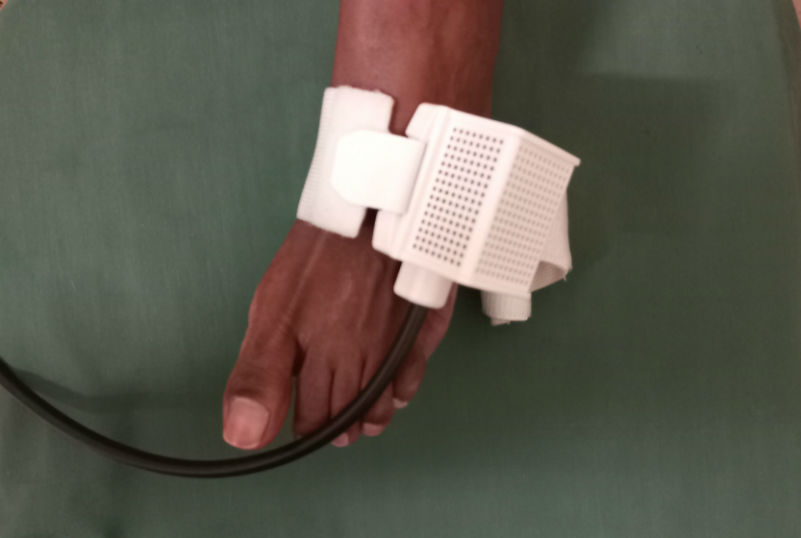 The Following is the official Media Release from the University of the West Indies.
Sudden bone pain, known as a "vaso-occlusive crisis", is the main complication of Sickle Cell Disease (SCD). Nerve pain known as "neuropathic pain" has also been reported among sickle cell disease patients, but not formally detailed in Jamaican patients. This neuropathic pain may worsen the overall pain experienced by these patients. The use of Quantitative Sensory Testing (QST), which tests the sensation to heat, cold and pressure stimulation, may play a role in assessing neuropathic pain. However, the role of Quantitative Sensory Testing in assessing sickle cell disease pain is not well understood.
We carried out a study to determine the percentage of patients with neuropathic pain; and the characteristics of patients with each pain type. We wanted to compare Quantitative Sensory Testing findings with the results of a questionnaire that had been developed to diagnose neuropathic pain, known as the Douleur Neuropathique 4 (DN4), and determine how neuropathic pain affects quality of life of persons living sickle cell disease.
The study was performed at the Sickle Cell Unit with SCD patients fourteen years and older, who were not pregnant and without a previous stroke or sudden new illness. A total of two-hundred and fifty-seven subjects were recruited with an average age of 31.7 years and just over half were female.
The painDETECT and the DN4 questionnaires were both used to diagnose neuropathic pain and findings from each were compared.
QST was performed using the Q-Sense to assess cold and heat stimulation, and the Algomed (Medoc Ltd) to assess pressure stimulation. Each type of stimulation was assessed on the hand, the foot and any area of the body that the patient identified where pain was most frequently experienced.
The Adult Sickle Cell Quality of Life Measurement Information System (ASCQ-Me) questionnaire was used to assess their quality of life as it relates to health. Other data collected included height, weight, blood test and list of pain medications the patient used regularly.
Pain Characteristics: Most patients had a vaso-occlusive crises episode in the last year and almost all patients had one in their lifetime. As many as 23.7% had four or more episodes in the last year. The average rating of the pain of their last episode was 6.8 on a scale of 0 to 10, and the most commonly reported rating was 10 out of 10. Neuropathic pain was found in 21.5% and 25.7% of the persons in the study based on the painDETECT and the DN4 respectively. Chronic pain was identified in 17.9% of patients. Female patients, those who had leg ulcers at the time of the study, and those who used strong opioids in the last 4 weeks were more likely to have neuropathic pain.
Agreements between the QST and DN4: Individual question items of the DN4 had fair to good agreement with some aspects of QST. However, agreements were poor when the two were compared in terms of the overall diagnosis of neuropathic pain.
Health-related quality of life: Neuropathic pain was associated with reduced emotional and social functioning and worsened sleep and stiffness.
We concluded that both chronic pain and neuropathic pain should be assessed during routine care of sickle cell pain, particularly as neuropathic pain significantly worsens health-related quality of life. QST may assist in assessing individual components of neuropathic pain, but it should be limited as a tool to complement clinical assessments, such as a history and clinical examination.
Citation: Ramsay Z, Bartlett R, Ali A, Grant J, Gordon-Strachan G, Asnani M. Sickle Cell Disease and Pain: Is it all Vaso-occlusive Crises? Clin J Pain. 2021 May 19. doi: 10.1097/AJP.0000000000000949. Epub ahead of print. PMID: 34008506.
The study was sponsored by Avicanna Inc.