CAIHR Receives Courtesy Call from Beverly Johnson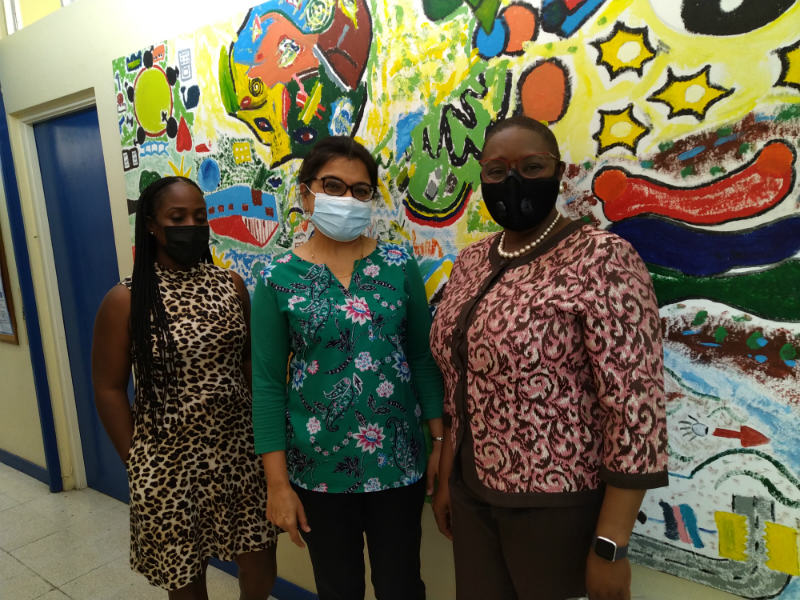 UK-based businesswoman Beverly Johnson, Chair of the Planning Committee for the CAIHR-sponsored History, Heritage and Identity Symposia series for the UK Diaspora paid a courtesy call on the Institute's Director on Wednesday June 9, 2021. Ms Johnson was given a guided tour of the Institute's research facilities and the Sickle Cell Clinic by CAIHR's Manager and her co-chair on the Planning Committee, Cherie-Ann Small.
Upon meeting researchers across CAIHR's research Units, and the clinical staff and patients at the Sickle Cell Unit, she expressed amazement at the breadth and reach of CAIHR's work and the quality of its academic and research output. In acknowledgement of the life-saving work of the Sickle Cell Unit she enthusiastically committed support for the patient-care services offered by the clinic through her Kingston-based office.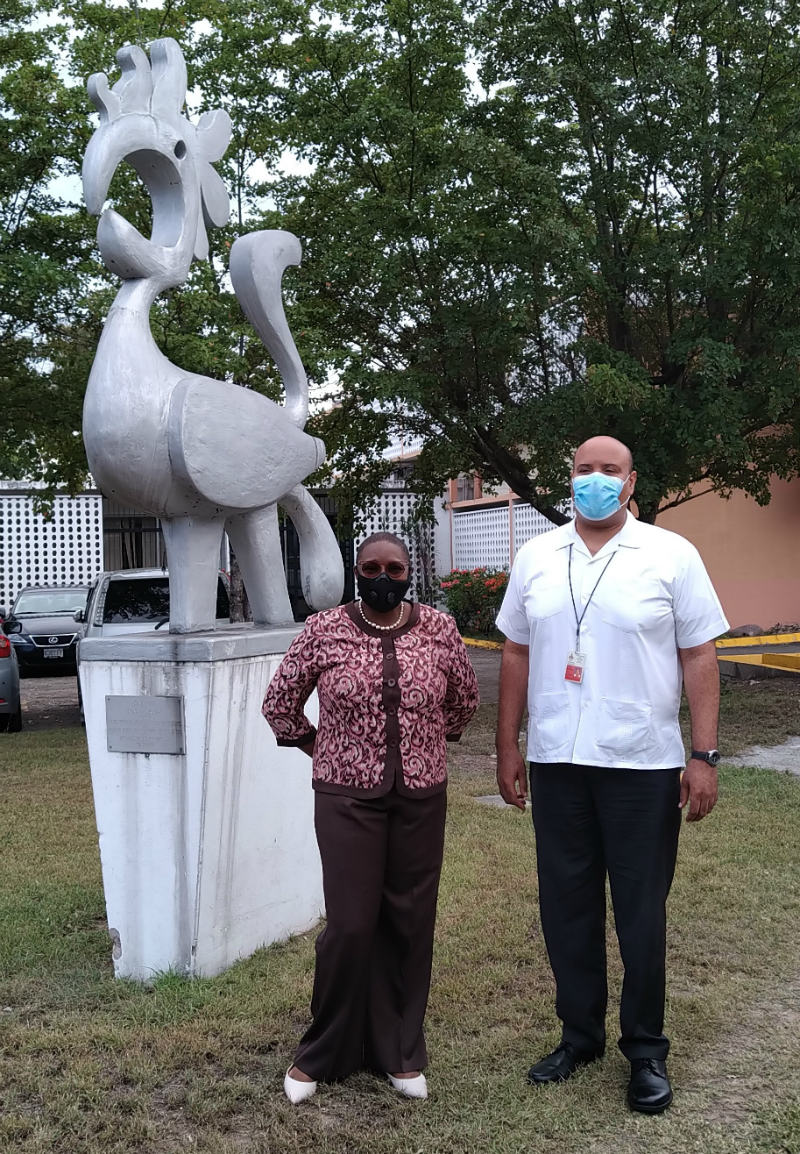 "This visit has been very eye-opening and insightful. I will be taking back to the UK a great report to the bishops in our churches of how formidable an institution CAIHR is, and why it's important that we partner with the Institute in its global advocacy efforts", said the CEO of JLB International, which offers global logistics and distribution supply services for clients around the world.
The History, Heritage and Identity Symposium series was initiated by the Church of God of Prophecy (UK), The New Testament Church of God and The New Testament Assembly denominations in 2020 in collaboration with The University of the West Indies. CAIHR, as a centre of The University, was instrumental in brokering the partnership with the churches through The University's Office of Global Affairs. Two symposia have been staged to date, the most recent being the April 22 even entitled "Overcoming the Burden of Disease", which interrogated health disparities in Britain and the historical links to European/British slavery and colonization.
Participating in the April 22 symposium were Professor Marshall Tulloch-Reid, Director, CAIHR and Dr Suzanne Soares-Wynter, Clinical Nutritionist. Also featured in the promotional activities leading up to the symposium were Professor Susan Walker-former Director, CAIHR; Professor Jennifer Knight-Madden, Director, SCU; Professor Trevor Ferguson, Director, ERU; Dr Georgiana Gordon-Strachan, Director, TMRU; Dr Susan Chang-Lopez, Senior Lecturer and Professor Monika Asnani, SCU.
CAIHR is currently engaged in collaborations with the African-Caribbean churches in the UK Diaspora for the next History, Heritage and Identity symposium scheduled for September 2021.