Highest Ranked Abstract 2022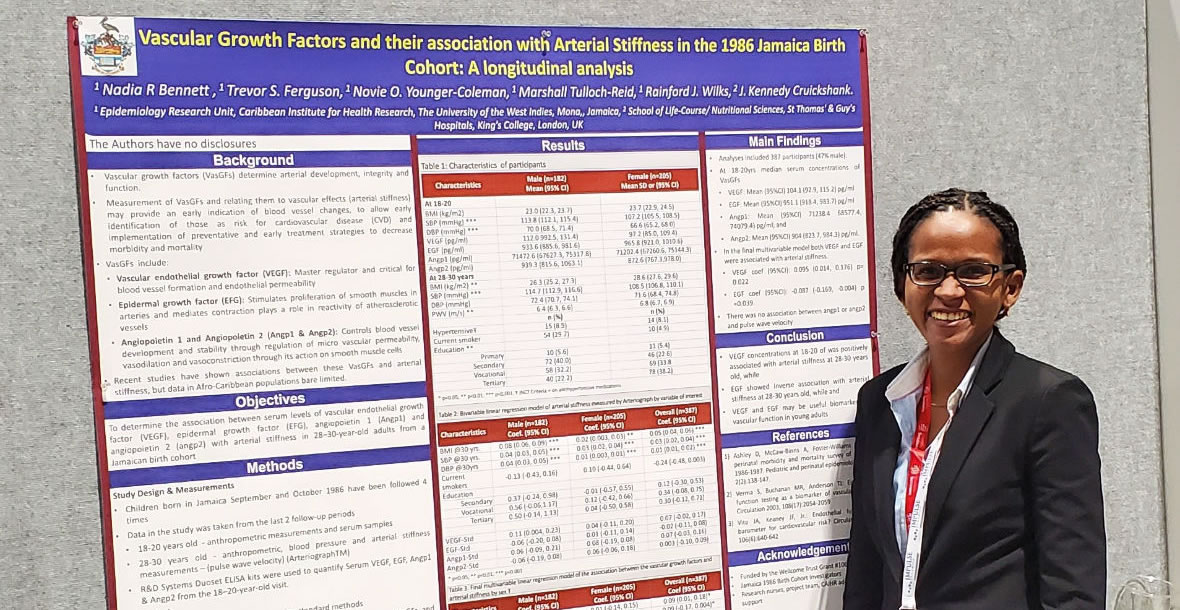 CAIHR's Dr Nadia Bennett has won an American Heart Association 2022 Paul Dudley White International Scholar Award for Jamaica for the abstract Vascular Growth Factors and Their Association with Arterial Stiffness In the 1986 Jamaica Birth Cohort: A Longitudinal Analysis.
The award is presented to the primary author of the highest ranked abstract submitted from each country to the American Heart Association's Scientific Sessions 2022. This award is named for Dr. Paul Dudley White, who was a founding father of the American Heart Association and an early leader in preventive cardiology. It reflects Dr. White's vision for global excellence in cardiovascular science and medicine.
Dr Nadia Bennett and co-authors, all of whom are from CAIHR (faculty and faculty alumni) were acknowledged during the American Heart Association's Scientific Sessions 2022 in Chicago, Illinois, USA, November 5-7, 2022