Prof. Rainford Wilks
Professor Emeritus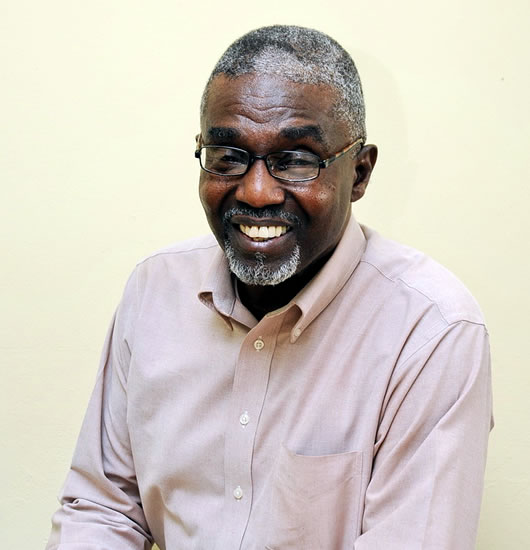 Rainford Wilks is a Professor of Epidemiology, an Epidemiologist, and a Consultant Physician in the Caribbean Institute for Health Research (CAIHR), the Department of Medicine of the University of the West Indies (UWI) and the University Hospital of the West Indies (UHWI). He is also Director of the UWI Clinical Epidemiology Unit (CEU) of the CanUSACLEN branch of the International Clinical Epidemiology Unit (INCLEN).
Professor Wilks completed medical school at the University of the West Indies followed by residency in internal medicine. He completed a Master's degree in Epidemiology at the London School of Hygiene and Tropical Medicine and became a member of the Royal College of Physicians, UK.
Rainford Wilks joined the Tropical Metabolism Research Unit (TMRU) in 1989 and became founding director of the Epidemiology Research Unit (ERU) when it was formed as part of the Institute in 1999. He developed the MSc and PhD programmes in Epidemiology and led research programmes in HTLV1 epidemiology, the Spanish Town Study of chronic non-communicable diseases, the Jamaica Health and Lifestyle Surveys (JHLSI & JHLSII), the Jamaica Youth Risk and Resiliency Survey (JYRRBS), the 1986 birth cohort follow-up and the Jamaican leg of the United States Caribbean Health Disparities Research (USCAHDR). He is the Principal of the epidemiology of HTLV1; epidemiology of cardiovascular diseases and their risk factors and co-investigator of the Burden of cardiovascular diseases and their risk factors, in particular, testing interventions to empower population and health systems through community participation.
Professor Wilks retired in September 2018.
Research & Teaching Interests
His current interest is in testing interventions to empower communities and strengthen health systems through community based participatory research (CBPR).
Publications
Wilks RJ. "Epidemiology is an important contributor to clinical and public health practice in the Caribbean". Journal of Clinical Epidemiology. 68, 9 (2015):1101-1104.
Wilks RJ. Epidemiology in the Caribbean: an Important Contributor to Clinical and Public Health Practice. J Clin Epidemiol. 2015 Feb 7. pii: S0895-4356(15)00061-X. doi: 10.1016/j.jclinepi.2014.09.027
Contact
Telephone
(876) 927-2471
Email
rainfordw@cwjamaica.com