Prof. Susan Walker
Professor of Nutrition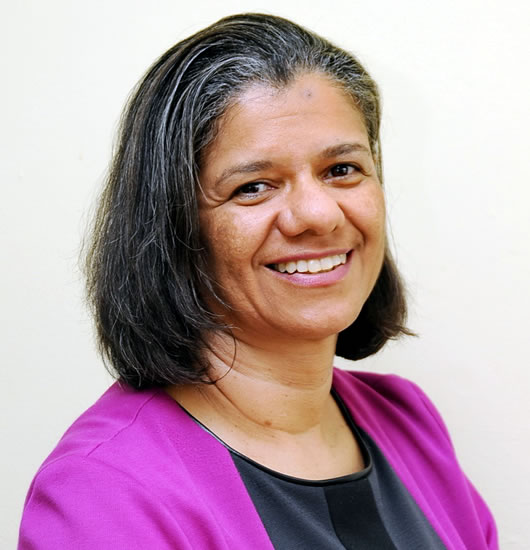 Susan Walker, Ph.D., joined the Tropical Metabolism Research Unit (TMRU), UWI in 1985 after receiving a PhD from the University of London, UK. Professor Walker's main research interests are the effects of early life experiences, including nutrition, health and psychosocial factors, on children's development and behaviour and the design and evaluation of sustainable interventions to improve children's cognitive and behavioural outcomes. Her current work includes projects to inform and develop scalable approaches to parenting interventions.
Other research includes evaluation of interventions to promote social and emotional competence in young children to prevent later aggressive behaviour. Professor Walker was appointed Professor of Nutrition in 1999 and Director of the TMRI (now Caribbean Institute for Health Research) in 2012. She leads the Child Development Research Group within CAIHR. Through her research, Professor Walker has demonstrated that a home visiting stimulation program has sustained benefits for undernourished children's cognitive ability, education and emotional well-being through to age 22 years. The program delivered by community health aides, aims to improve mother-child interaction, increase stimulation and play.
She and her group have also demonstrated that this intervention can be successfully integrated into existing health services. This work has been used by several agencies to demonstrate the need to integrate child development services into nutrition and health programs. She received the Vice Chancellor's Award for Excellence in Research in 2007. Professor Walker was lead author in papers in the highly influential Lancet series (2007, 2011) on child development and a coordinator of the 2013 series on Maternal and Child Nutrition. She is a member of the Global Child Development Group which promotes research on child development in developing countries and translation of research to policy and the National Academy of Sciences Forum on Investing in Young Children Globally which aims to inform scale up of interventions for young children.
Research & Teaching Interests
Content is being developed.
Publications
Content is being developed.
Contact
Telephone
(876) 927-2471
Email
susan.walker@uwimona.edu.jm