Prof. Susan Walker
Professor of Nutrition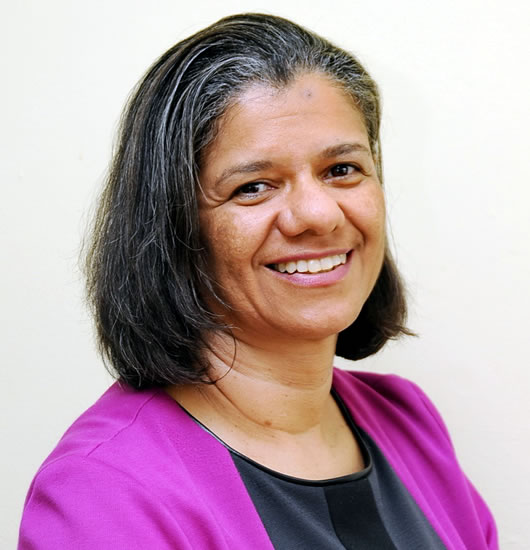 Professor Susan Walker is a global leader in the research, implementation, and scale-up of programmes to improve children's health, cognitive, and socio-emotional development in LMICs. Prof Walker is Professor of Nutrition and was formerly the Director of the Caribbean Institute for Health Research (2012-20) at the University of West Indies. During her tenure she initiated increased collaboration among the four research units that comprise CAIHR and extended international partnerships. She currently leads the Child Development Research Group within CAIHR.
Prof Walker has led technically outstanding, multi-country, and policy-focused research. She led the research team on 'Reach Up', the internationally known early childhood development programme. Reach Up has been rigorously evaluated, and adapted for delivery in 18 countries including Brazil, China, Colombia, Guatemala, India, Jordan, Lebanon, Kenya, Turkey, and Zimbabwe. It has also been adapted as a national programme in Bangladesh, Jamaica, and Peru. The expansion of Reach Up has been achieved through partnerships with in-country research and implementation teams and with international organisations (e.g. International Rescue Committee, Africa Early Childhood Network, Inter-American Development Bank). Following a meeting convened with partners and supported by the LEGO Foundation, a Reach Up global community was established comprising practitioners, researchers and policy makers to provide a forum to support implementation and scaling. Professor Walker received the Vice Chancellor's Award for Excellence in Research in 2007.
Prof Walker has been highly influential in shaping the global research and policy agendas on child development. She led the follow-up through to age 31 years of the Jamaica supplementation and stimulation trial showing benefits for adult income, education, and mental health from the home-visit stimulation intervention. This work has provided critical evidence on the potential long-term gains from early intervention and has been used by several international agencies to demonstrate the need to scale early childhood development services. Prof Walker was a coordinator on the Lancet 2013 series on Maternal and Child Nutrition, and lead author on papers in the Lancet child development series, on risk factors for child development (2007) and inequalities in early childhood (2011) in developing countries. She has longstanding relationships with the Social Protection team at the Inter-American Development Bank and the World Bank Early Years group. Prof Walker was a member of the WHO Guideline Development Group on improving early childhood development and the National Academy of Sciences Forum on Investing in Young Children Globally.
Research & Teaching Interests
Content is being developed.
Publications
Walker SP, Chang SM, Wright AS, Pinto R, Heckman JJ, Grantham-McGregor SM. (2022) Cognitive, psychosocial, and behaviour gains at age 31 years from the Jamaica early childhood stimulation trial. Journal of Child Psychology and Psychiatry 63(6) 626-635 doi:10.1111/jcpp.13499
Brentani A, Walker SP, Chang SM, Powell CA, Grisi S, Fink G. (2021) A home visit-based Early Childhood Stimulation Program in Brazil – a randomized controlled trial. Health Policy and Planning. doi: 10.1093/heapol/czaa195
Baker-Henningham, Bowers M, Francis T, Vera-Hernandez M, Walker SP. (2021) The Irie Classroom Toolbox: A cluster-randomised trial of a universal violence prevention programme in Jamaican preschools. Lancet Global Health https://doi.org/10.1016/ S2214-109X(21)00002-4
Brown RH, Eisner M, Valdebenito S, Walker S, Tomlinson M, Hughes C, et al (2020). What Research Questions Should the Next Generation of Birth Cohort Studies Address? An International Delphi Study of Experts. Academic Pediatrics. 21:43−52. DOI.org/10.106/j.acap2020.03.011 2021;
Smith JA, Baker-Henningham H, Brentani A, Mugweni R, Walker SP. (2018) Implementation of Reach Up early childhood parenting program: acceptability, appropriateness, and feasibility in Brazil and Zimbabwe. Annals of the New York Academy of Sciences. 1419:120-40.
Walker SP, Baker-Henningham H, Chang SM, Powell CA, Lopez-Boo F, & Grantham-Mcgregor S. (2017) Implementation of parenting interventions through health services in Jamaica. Vulnerable Children and Youth Studies 13: 127-141, DOI: 10.1080/17450128.2017.1395100
Black,MM, Walker,S.P, Fernald,LC, Andersen,CT, DiGirolamo,AM, Lu,C, McCoy,DC, Fink,G, Shawar,YR, Shiffman,J, Devercelli,AE, Wodon,QT, Vargas-Baron,E, Grantham-McGregor,S. (2016) Early childhood development coming of age: science through the life course. Lancet [doi] 10.1016/S0140-6736(16)31389-7
Chang SM, Grantham-McGregor SM, Powell CA, Vera-Hernández M, Lopez-Boo F, Baker-Henningham H, & Walker SP. (2015) Integrating a Parenting Intervention with Routine Primary Health Care: A Cluster Randomized Trial. Pediatrics 136, 272-80, online: July 6, 2015 (doi:10.1542/peds.2015-0119).
Gertler P, Heckman J, Pinto R, Zanolini A, Vermeerch C, Walker S, Chang S, Grantham-McGregor S. Labor market returns to an early childhood stimulation intervention in Jamaica. Science. 2014;344:998-1001.
Grantham-McGregor, S M, Fernald, L C. H. Kagawa, R M. C, Walker SP. Effects of integrated child development and nutrition interventions on child development and nutritional status. (2014) Annals of New York Academy of Science 1308, 11-32.
Baker-Henningham H, Scott S, Jones K, Walker S. (2012) Reducing child conduct problems and promoting social skills in a developing country: a cluster-randomised controlled trial. British Journal of Psychiatry 201:101-108.
Walker SP, Chang SM, Vera-Hernández M, Grantham-McGregor S. (2011) Early childhood stimulation benefits adult competence and reduces violent behavior. Pediatrics 127, 849-57
Walker SP, Wachs TD, Grantham-McGregor SM, Black MM, Nelson CA, Huffman SL, Baker-Henningham H, Chang SM, Hamadani JD, Lozoff B, Meeks Gardner JM, Powell CA, Rahman A, Richter L. (2011) Inequality in early childhood: Risk and protective factors for early child development. The Lancet 378: 1325-1338.
Contact
Telephone
(876) 927-2471
Email
susan.walker@uwimona.edu.jm