Ms. Cherie-Ann Small
Senior Manager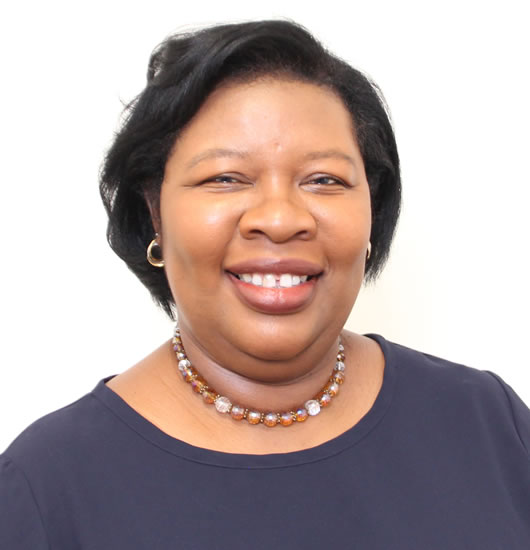 Cherie-Ann is the Manager of CAIHR. She came to CAIHR in 2003 after thirteen (13) years in the Manufacturing sector where she filled various roles in Production, Warehousing, and Purchasing and Inventory Management. She earned a Diploma in Dietetics/Nutrition at the University of Technology, completed a Bachelor of Science Degree (Hons.) in Management Studies (major) Accounting (major) at the University of the West Indies (Mona) and received a Master's of Science Degree in Purchasing and Supply Chain Management from the Robert Gordon University (UK).
Cherie-Ann oversees the management of the administrative operations of the Institute by implementing and reviewing operational policies and procedures with a view to improving the quality, productivity and efficiency of the Institute's research initiatives, post-graduate training and specified services carried out at its four research Units, one of which is in Barbados and three on the Mona Campus. She is part of CAIHR's senior management team and collaborates with internal and external stakeholders in the execution of the Institute's Strategic Plan and has direct responsibility for Budget Planning, Financial Control, Human Resource Management, Grant Administration, Property Management, Procurement and Inventory Management.
Cherie-Ann also supports the communications agenda of the Institute.
Professional Activity
Member of a NIHR Financial Assurance Funding (NIHR/FAF) Finance Administrators Group, which is a part of the Global Diet and Activity Research (GDAR) Group at the University of Cambridge, UK.
Member, Society of Research Administrators International
Communications Planner
Business Analyst
Project Manager
Research Activity
Project Administrator, MOHW Procurement of Consultancy Service to Develop Jamaica's Guidelines for the Management of Diabetes, Hypertension and Asthma funded by the Ministry of Health and Wellness Jamaica
Project Manager, Project entitled "Lancet Countdown: Tracking Progress on Health and Climate Change Regional Centre in Small Island Developing States funded by the Wellcome Trust/University College London
Grant Administrator, Project entitled "Implementing and Scaling Up a Team-based Care Strategy for Hypertension Control in Colombia and Jamaica" funded by the National Institutes of Health
Principal, Vital Strategies Healthy Food Policy 2020 Fellowship Award (CAIHR, Barbados)
Project Coordinator, Project entitled "Program and Policy Options for Preventing Obesity in the Low, Middle and Transitional Income Countries: background research and program evaluation" as part of the University of North Carolina at Chapel Hill Global Food Research Programme funded by Bloomberg Philanthropies.
Advocacy
Principal, Jeremiah Global, a global public advocacy initiative.
Contact
Telephone
(876) 702-4729
Email
cherieann.small@uwimona.edu.jm