Zachary Ramsay
Research Fellow, SCU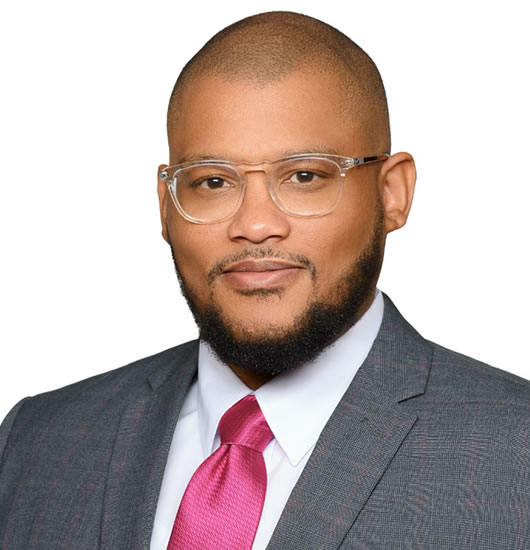 Dr Zachary Ramsay is a medical doctor and epidemiologist who has been working at the Sickle Cell Unit since 2017. His initial roles were as a study physician and sub-investigator on the Voxelotor, HUPK and EXTEND trials. In 2019, he conceptualized and conducted research on important studies assessing neuropathic pain and Universal healthcare among patients with sickle cell disease. His work on neuropathic pain was the subject of his MSc in Epidemiology that he completed in 2020, with Distinction.
In 2021, he began working as a Lecturer teaching in undergraduate and graduate Epidemiology courses. During this period, he was also awarded the Annual Research Award from the Foundation for Women & Girls with Blood Disorders (FWGBD) to assess the relationship between menstrual cycles, female hormones and pain among women with sickle cell disease. Subsequently, he was awarded a Chevening scholarship to study a MSc in Health Informatics at King's College London. This will include learning important skills in machine learning, artificial intelligence, bioinformatics (interpretation and data quality in genome analysis), spatial epidemiology and prediction modelling. His future PhD work will employ these skills to model and predict sickle cell pain.
Selected Publications
Ramsay Z, Gabbadon CH, Asnani M. Numb chin syndrome in sickle cell disease: a case series of Jamaican patients. Ann Hematol. 2021 Jan 22. doi:10.1007/s00277-021-04423-0. PMID: 33479847.
Rankine-Mullings AE, Serjeant G, Ramsay Z, Hanchard NA, Asnani M. The additional genetic diagnosis of homozygous sickle cell disease in a patient with Waardenburg-Shah syndrome: a case report. J Med Case Rep. 2019 Jan 13;13(1):10. doi: 10.1186/s13256-018-1953-z. PMID: 30636638; PMCID:PMC6330566.
Ramsay Z, Bartlett RE, Clarke CA, Asnani MR, Knight-Madden JM, Gordon-Strachan GM. How Free Is Free Health Care? An Assessment of Universal Health Coverage Among Jamaicans with Sickle Cell Disease. Health Equity. 2021;5(1):210-217. Published 2021 Apr 21. doi:10.1089/heq.2021.0002.
Bartlett R, Ramsay Z, Ali A, Grant J, Rankine-Mullings A, Gordon-Strachan G, Asnani M. Health-related quality of life and neuropathic pain in sickle cell disease in Jamaica. Disability and Health Journal. 2021:101107. https://doi.org/10.1016/j.dhjo.2021.101107.
Ramsay Z, Bartlett R, Ali A, Grant J, Gordon-Strachan G, Asnani M. Sickle Cell Disease and Pain: Is it all Vaso-occlusive Crises? Clin J Pain. 2021 May 19. doi: 10.1097/AJP.0000000000000949. Epub ahead of print. PMID: 34008506.
Research & Teaching Interests
Epidemiology; Health informatics; Sickle cell disease pain; Menstrual, reproductive and pain outcomes among women with sickle cell disease; Neuropathic pain; Hydroxyurea and stroke in children with sickle cell disease; Universal healthcare
Training Programmes
Msc Epidemiology (post Graduate)
Understanding Research (under-graduate)
Contact
Telephone
(876) 927-2471
Email
zachary.ramsay@uwimona.edu.jm