Prof. Colin McKenzie
August 22, 1967 – October 7, 2018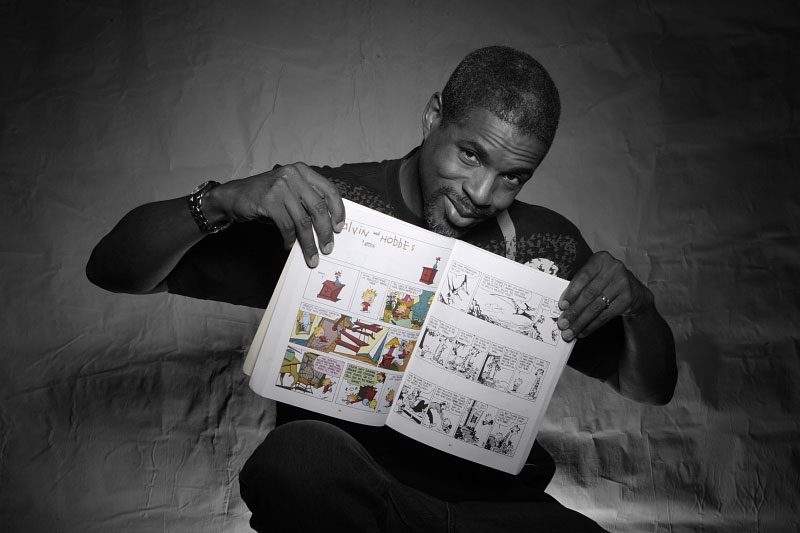 Colin McKenzie was a foremost scholar and thinker on the science of Genetics, and an outstanding researcher at CAIHR, developing a seminal body of work on the genetic variants that influence the risk of cardiovascular disease, sickle cell disease and childhood malnutrition.
He first joined the Tropical Metabolism Research Unit as a research fellow in 1992, conducting research for his DPhil degree at Oxford University, which he completed in 1997.
Upon returning from Oxford, he joined as a full-time member of the academic staff of the TMRU, and in defiance of early scepticism, he quickly built a successful research programme in genetics, winning the admiration of all. In 2008, The University of the West Indies in celebration of its 60th anniversary, hailed Colin McKenzie as one of its 60 academics younger than 60 across all the campuses, whose work held great promise for the future of the UWI.
He was promoted to the rank of Professor in 2015.
"We celebrate Colin and are grateful for his exceptional contributions to CAIHR", remarked Professor Susan Walker, Director of the Caribbean Institute for Health Research at the funeral service to honour the life and times of one of the region's finest minds in health research.
"As Colin's research and reputation grew, he was able to attract collaborations with top international research groups, leading to publications in the most prestigious medical journals including The Lancet, Nature, and Nature Genetics", she continued.
Colin McKenzie is remembered by colleagues for his powerful intellect, and the many stimulating conversations on almost any topic.
He questioned everything and was a creative thinker. His passion for knowledge and sharing it with others was limitless.
"In academic discussions he could be guaranteed to ask the unexpected questions and to provide critical, but valuable comments", reminisced Professor Walker.
"At Institute seminars just when the presenters thought they were safe; Colin's hand would go up. He was always one to challenge accepted theories and pushed us all to question more and consider other mechanisms and explanations than those that might initially seem the easiest and most obvious", she added.
Colin was very passionate and committed to his research, and to his research group.
His research nurse Orgen Brown remembers starting to work with him and how respected and valued she felt as part of the Genetics team.
Over the years, he became her mentor always willing to help as she pursued further studies. Colin paid attention to the team's accomplishments as well as their challenges and would always celebrate or empathize with them.
The late Professor was a fun-loving person, with a dry wit that would leave everyone in stitches. He also loved sports, especially the Brazilian football team and cricket.
Professor Walker shared an anecdotal memory of her colleague professor's passion for cricket: "In his earliest days at TMRU, at a time when there were only a few radio stations and when cricket would push music off the airwaves, he had asked Susan Chang to help him with data coding for his study. Cricket was on the radio. Colin knew Susan didn't like cricket, but this was too good an opportunity to mix sport and sharing knowledge. Colin explained every cricket play, the rules, scoring, rain delay, positions and silly mid-off. Colin taught Susan so much about cricket that when she went back to the office she shared with Julie Meeks to Julie's shock, Susan was now listening to cricket."
Colin McKenzie was known for his strong sense of justice.
He pushed back when he felt others may not have been treated fairly. His research team and the entire staff of CAIHR respected him as a man of impeccable character and integrity, a leader, who was determined to do his best for every member of his team.
Dr Kwesi Marshall, one of his close colleagues described him as "an authentically big man - big in stature, big in intellect, big in leadership and big on principles!"
As his health declined, and he could no longer physically come to the office, his presence remained strong, as the group continued projects under his guidance via emails and phone calls.
Professor McKenzie could have opted for employment at many famous Universities around the world. Instead, he chose to commit himself to the region, the University of the West Indies, and to CAIHR. As a devoted family man, he raised his three sons, Stuart, Nicholas and Duncan, with his beloved wife Michelle, in Jamaica.
"CAIHR has been blessed with his rare intellect. We will not only miss him, we will treasure the legacy of his life and contributions", says Professor Walker.