Natalie Guthrie-Dixon
Biostatistician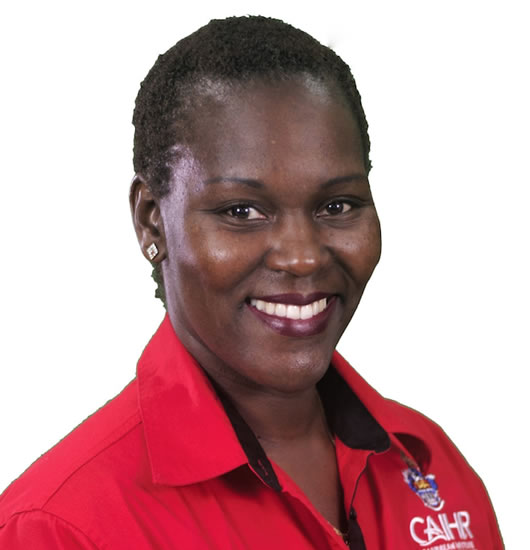 Natalie Guthrie Dixon is a Biostatistician at CAIHR. A UWI graduate, Mrs. Guthrie-Dixon has an MSc in Biostatistics and is also trained in Mathematics and Education. She has spearheaded the development of the curriculum for the Postgraduate Diploma in Health Research & Epidemiology, working with the Open Campus Team and Content Experts in CAIHR and the region to ensure that students have an effective and enjoyable learning experience that meets international standards.
Mrs. Guthrie-Dixon has not only served as a member of the CAIHR Academic Team but has also participated on research teams for the Jamaica Health and Lifestyle III Survey, the NIHR Group on Global Diet and Activity Research Global Diet & Activity Research and the Regional Center Research Excellence in Cancer and Cardiovascular Diseases. Her specific research interests include assessing the health-related implications of climate change by combining climate change models and distributed lagged non-linear models.
Research & Teaching Interests
Content is being developed.
Publications
Content is being developed.
Contact
Telephone
(876) 927-2471
Email
natalie.guthriedixon@uwimona.edu.jm