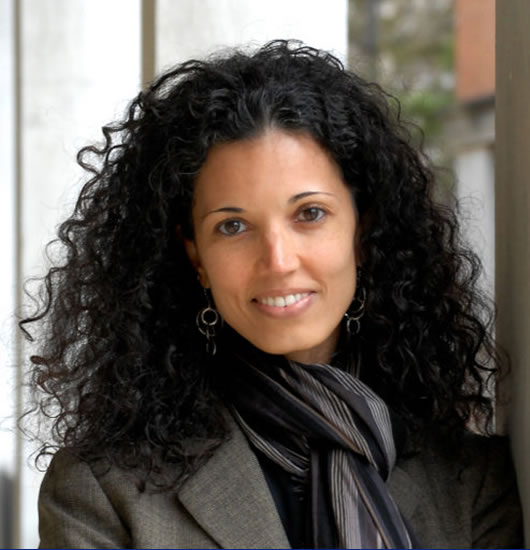 Ishtar Govia is a Lecturer in Epidemiology at the Caribbean Institute for Health Research (CAIHR), UWI Mona. She is a Member at Large of the Executive Council of the Caribbean Alliance of National Psychological Associations (CANPA), and co-Chair of the CANPA Publications and Communications Standing Committee, and the CANPA Caribbean Regional Conference of Psychology Standing Committee. She is a member of the INDIGO network of researchers coordinated at the Centre for Global Mental Health, Institute of Psychiatry, Psychology, and Neuroscience at King's College London, a network that focuses on deepening knowledge about, and reducing, mental illness related stigma and discrimination. She is also a Scholar Affiliate with the Michigan Alzheimer's Disease Centre.
Dr. Govia is a research psychologist, specializing in mixed methods and implementation science. Following an undergraduate degree in Liberal Studies at St. Thomas University, Miami, Florida, she went on to pursue a Masters in Theological Studies at Harvard Divinity School. She then worked with the Massachusetts-based Home for Little Wanderers as a Supervising Counselor in a residential treatment facility for severely emotionally disturbed children and adolescents before completing a Masters in Psychology at the City College of New York, and then a Ph.D. in Personality and Social Contexts Psychology at the University of Michigan.
She joined CAIHR in 2015, after working from 2009 as a Lecturer in Applied Psychology with the Psychology Unit within the Faculty of Social Sciences, UWI Mona. Her employment with CAIHR came after a 2-year fellowship at the University of Michigan's Institute for Social Research.
Dr. Govia works with persons with dementia (PWD) to help manage behavioral and psychological symptoms, and with PWD and their families to implement changes that improve their quality of life. She does research on the health of Caribbean people at home and abroad, and on evidence-based treatments for common mental disorders and dementia, particularly simple interventions that use non-medical workers, strong community support, and personalized and coordinated care. She is especially interested in holistic approaches that integrate mental health and/or dementia problems in the care of other chronic non-communicable diseases in the Caribbean and other resource-constrained contexts. Central to her work is the cultivation of partnerships and capacity building for health research, interventions, and systems strengthening in the Caribbean.
Research & Teaching Interests
Content is being developed.
Publications
Content is being developed.
Contact
Telephone
(876) 927-2471
Email
ishtar.govia@uwimona.edu.jm