Dr. Trevor Ferguson, MBBS, DM, MSc, DLSHTM, FACP
Director, Epidemiology Research Unit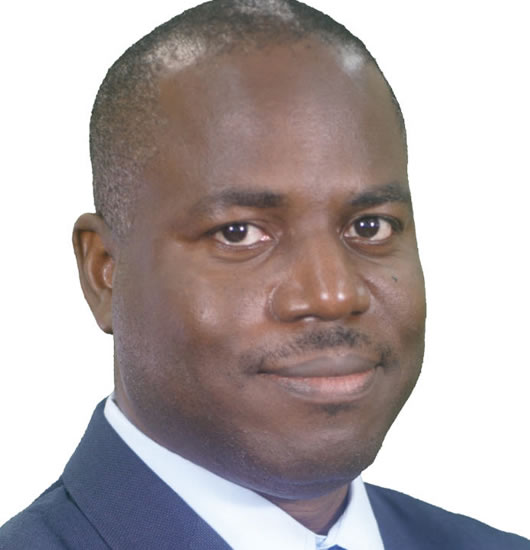 Dr. Trevor Ferguson is a Senior Lecturer in Epidemiology at CAIHR and Honorary Consultant in General Internal Medicine at the UHWI. Dr. Ferguson is part of the Chronic Disease Research Group at the Epidemiology Research Unit and conducts research in the fields of cardiovascular disease, epidemiology, and diabetes.
Dr Ferguson pursued his undergraduate medical degree at the University of the West Indies (UWI), and was awarded the Bachelor of Medicine, Bachelor of Surgery (MBBS) degree in 1995. He later completed specialist training, leading to a Doctor of Medicine (DM) degree in Internal Medicine, at the same institution. Dr Ferguson then went on to obtain a Master of Science (MSc) degree in Epidemiology from the London School of Hygiene and Tropical Medicine, through the University of London External Programme, and was elected to Fellowship in the American College of Physicians in 2011.He is currently pursuing a Doctor of Philosophy (PhD) in Epidemiology at UWI.
Dr. Ferguson joined the Institute in 2004, and currently serves as coordinator for the MSc Epidemiology Programme, and as an investigator in several research projects, including the Jamaica 1986 Birth Cohort Study, the United States of America (US)-Caribbean Alliance for Health Disparities Research (USCAHDR), and the Jamaica Amputation Prevention Project. Dr Fergusons research is primarily in the field of cardiovascular disease and diabetes epidemiology, with a particular focus of the early life and life-course determinants of hypertension.
Lown's Fellow
Since 2016, Dr Ferguson has been appointed as a Bernard Lown Scholar in Cardiovascular Health at the Department of Global Health and Population of the Harvard T.H. Chan School of Public Health. The Lown Scholars Program was established in honor of Dr. Bernard Lown, a world-renowned cardiologist and activist, whose career has advanced public health globally. The Program is designed to create an international cadre of talented health professionals who will use public health tools and strategies to prevent cardiovascular diseases and promote cardiovascular health in developing countries. The Lown Scholars Program is currently supporting Dr. Ferguson's project, "Cardiovascular health in urban poor and middle income communities in Jamaica: Impact of psychological stress, social networks, and social support."
Research & Teaching Interests
Content is being developed.
Publications
Content is being developed.
Contact
Telephone
trevor.ferguson02@uwimona.edu.jm
Email
(876) 927-2471