Novie Younger-Coleman
Senior Lecturer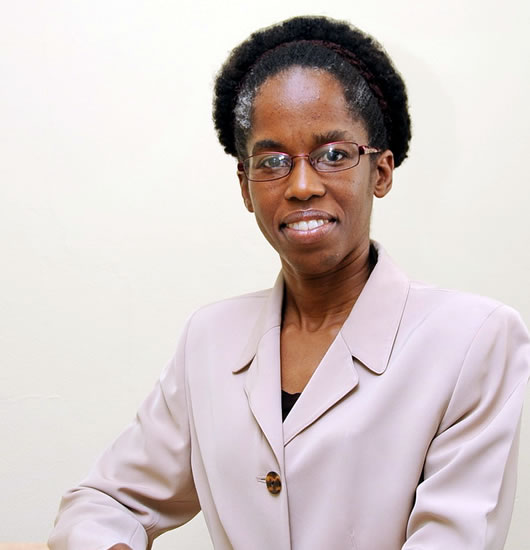 Novie Younger-Coleman is a qualified Statistician and Senior Lecturer in Biostatistics in the Epidemiology Research Unit of the TMRI. She is also First Vice President of The Jamaica Statistical Society.
Following completion of her undergraduate degree in Agriculture at the University of the West Indies (St. Augustine) and two years of teaching at the Elim Agricultural School (St. Elizabeth, Jamaica) Dr. Younger-Coleman went on to pursue the M.Sc. in Biometry at the University of Reading followed by the Ph.D. in Applied Statistics at the Nottingham Trent University. She subsequently completed 1 year of post-doctoral work in the Department of Biometry and Epidemiology of the Medical University of South Carolina (MUSC) focused on "Measures of Explained Residual Variation for Linear and Logistic Regression" and "Random Effects Models in the Analysis of Repeated Measurements Data".
Dr Younger-Coleman joined the TMRI in 1999. She has served as coordinator for the Research Skills Training Programme of the Epidemiology Research Unit; taught Biostatistics to M.Sc. Epidemiology and M.Sc. Nutrition candidates; provided supervision and guidance in statistical data analysis for the research work of Ph.D. candidates; and continued to provide support for the research and data analysis agenda of the TMRI.
Research & Teaching Interests
Her research interests include the methods for analysis of repeated measurements data, complex survey data analysis, validation of measurements tools, and the comparison of analysis methods and measurements tools.
Recent Publications
Ferguson TS, Younger-Coleman NOM, Tulloch-Reid MK, Hambleton IR, Francis DK, Bennett NR, Rousseau AE, Knight-Madden JM, Samms-Vaughan ME, Ashley DE, Wilks RJ. Factors associated with elevated blood pressure or hypertension in Afro-Caribbean youth:a cross-sectional study. PeerJ 2018 Feb 13. doi: 10.7717/peerj.4385
Foster K, Younger N, Aiken W, Brady-West D, Delgoda R. Reliance on medicinal plant therapy among cancer patients in Jamaica. Cancer Causes Control 2017 Nov; 28(11):1349-1356. doi: 10.1007/s10552-017-0924-9. [Epub 2017 Jul 15.]
Ferguson TS, Younger-Coleman NOM, Tulloch-Reid MK, Hambleton IR, Francis DK, Bennett NR, McFarlane SR, Bidulescu A, MacLeish MY, Hennis AJM, Wilks RJ, Harris EN and Sullivan LW. Educational Health Disparities in Cardiovascular Disease Risk Factors: Findings from Jamaica Health and Lifestyle Survey 2007–2008. Front Cardiovasc Med 2017 May 15; 4:28. doi: 10.3389/fcvm.2017.00028
Thompson DS, Younger-Coleman N, Lyew-Ayee P, Greene LG, Boyne MS, Forrester TE. Socioeconomic factors associated with severe acute malnutrition in Jamaica. PLoS One 2017 Mar 14; 12(3):e0173101. doi: 10.1371/journal.pone.0173101.
Bidulescu A, Ferguson TS, Hambleton I, Younger-Coleman N, Francis D, Bennett N, Griswold M, Fox E, MacLeish M, Wilks R, Harris EN, Sullivan LW. Educational health disparities in hypertension and diabetes mellitus among African descent populations in the Caribbean and the USA: a comparative analysis from the Spanish town cohort (Jamaica) and the Jackson heart study (USA). Int J Equity Health 2017 Feb 14; 16(1):33. doi: 10.1186/s12939-017-0527-9.
A more comprehensive list of her published work can be viewed in MyBibliography on Pubmed: Bibliography for N.Younger/N. Younger-Coleman
Contact
Telephone
(876) 927-2471
Email
novie.younger@uwimona.edu.jm