Mr. Bentley Chambers
Administrative Technologist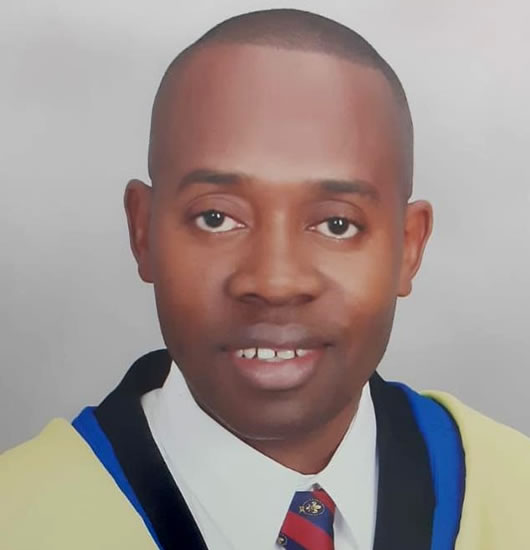 Mr Bentley Chambers is the Head of Laboratory Services at CAIHR. He came to CAIHR in 1999. Bentley completed his B. Sc. In Chemistry and Management Studies at the University of the West Indies in 1999, and two Masters of Science degrees in Analytical Chemistry (University of Warwick, 2005) and Occupational and Environment Safety and Health (UWI, 2013). He is currently a PhD Nutrition candidate enrolled at The UWI.
Bentley manages the operations of the analytical and clinical laboratories at CAIHR and oversees the efficient execution of the laboratory programmes for MSc. and PhD Nutrition students. His responsibilities include maintaining inventory of laboratory supplies, equipment and samples; procurement of consumables, chemicals and equipment; managing the maintenance of instruments; and preparing reports for Principal Investigators.
Bentley also serves as the Occupational Safety and Health officer for CAIHR; perform risk assessments and develop risk mitigation plans for clinical research and the institute's other activities.
Research & Teaching Interests
Study of Sarcopenia in elderly Jamaicans
Research involving the determination of reference values for muscle mass, muscle strength and mobility tests required for the early diagnosis of sarcopenia in elderly Jamaicans.
Professional Activities
Basic maintenance and operation of analytical instruments
Safety Warden, Basic Electronics
Extracurricular
Youth mentorship, welfare, Justice of the Peace
Publications
Content is being developed.
Contact
Telephone
(876) 927-1884
Email
bentley.chambers@uwimona.edu.jm