Prof. Asha Badaloo
Honorary Professor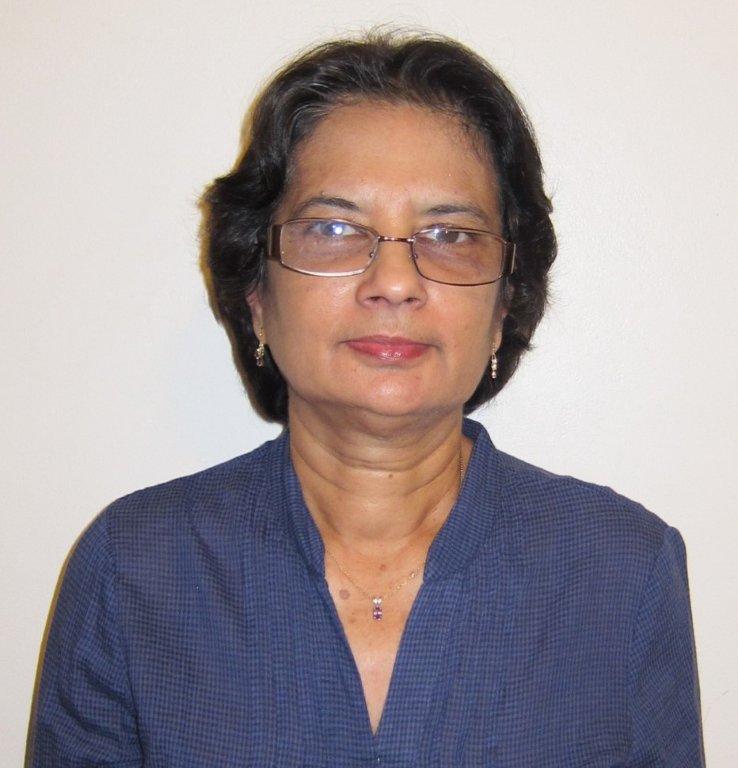 Asha Badaloo B.Sc., M.Sc., Ph.D. is Senior Lecturer in Human metabolism and a graduate of the University of the West Indies with an Undergraduate degree in Chemistry and Biochemistry (Hon) and Postgraduate training in Nutrition. Her main area of research involves using stable isotope tracer methodology to explore in vivo metabolism of proteins and amino acids, lipids, energy and glutathione in different physiological and pathological states, particularly in childhood malnutrition and sickle cell disease. Dr. Badaloo seeks to provide new information about mechanisms underlying pathophysiology of these conditions that might lead to improvement in treatment and prevention of complications.
Research & Teaching Interests
Content is being developed.
Publications
Content is being developed.
Contact
Telephone
(876) 927-1884
Email
avbadaloo@gmail.com