Monika Parshad-Asnani
Senior Lecturer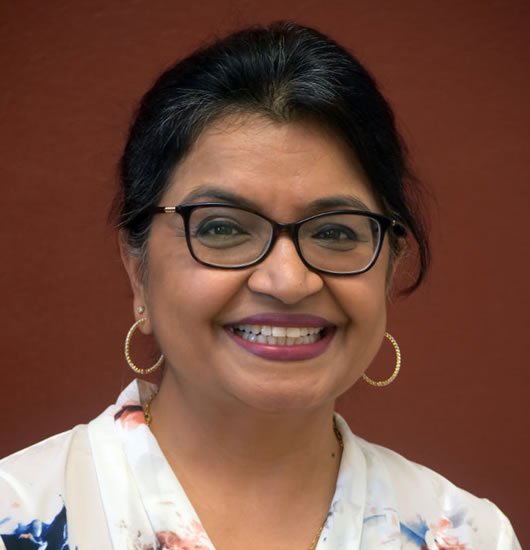 Monika Asnani is a Professor at the Sickle Cell Unit, CAIHR where she has been working since April 2003. She was awarded the M.B.B.S. degree by U.W.I. in 1992. Her thesis work leading up the award of D.M. Family Medicine in 2006 examined the Quality of Life of Patients with Sickle Cell Disease (SCD). She completed her PhD in Epidemiology with a focus on the Epidemiology of Sickle Nephropathy. Her current research focuses on psychosocial outcomes in adolescents, cardiorenal function in adults with SCD, stigma in SCD, and follow-up of the adult SCD cohort.
She is a course tutor, clinical facilitator, and member of Specialty Board in the Family Medicine Programme at UWI. She serves as the Co-chair of the Caribbean Primary Care Research Group as well as co-chair of its Accreditation Committee of the Caribbean College of Family Physicians (CCFP). She is the Caribbean representative on the Worldwide Initiative on Social Studies in Haemoglobinopathies (WISSH) group and a Board member of the Caribbean Researchers in Sickle Cell Disease & Thalassaemias (CAREST) group. She was recently appointed as an Academic Editor for Plos One journal.
Research & Teaching Interests
Content is being developed.
Publications
Content is being developed.
Contact
Telephone
(876) 927-2471
Email
monika.parshadasnani@uwimona.edu.jm