Expanding Global Reach of CAIHR's Reach Up Early Childhood Parenting Programme
The Reach Up Early Childhood Parenting programme is a training package developed from the Jamaica Home Visit Intervention, to increase capacity for implementation of parenting programmes for children 0-3 years. Our partners from the different countries where the programme has been used including Jamaica, Bangladesh, Colombia, Peru, Brazil, Guatemala, India, China, Zimbabwe, Kenya, Turkey, and Jordan, as well as representatives from the LEGO Foundation, the World Bank, Inter-American Development Bank and Open Society Foundations, met for a three-day knowledge exchange meeting in Jamaica from November 6-8, 2019.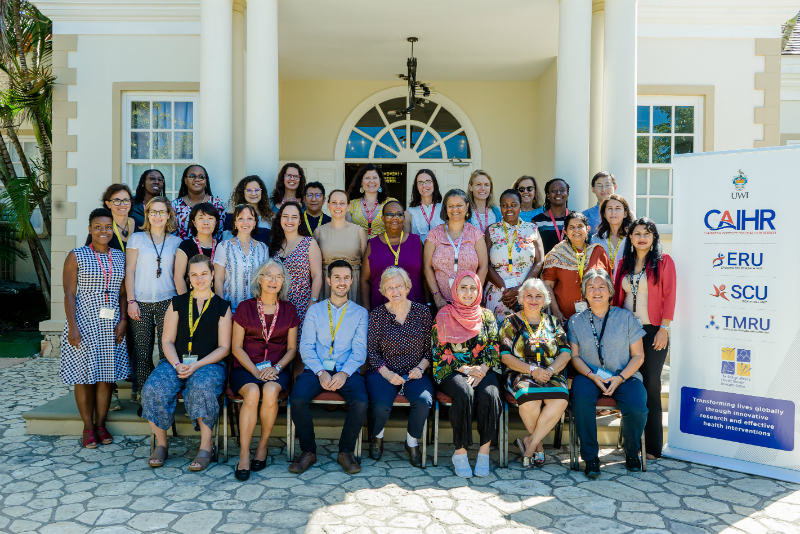 Target 4.2 of the Sustainable Development Goals calls for all children to have access to quality early childhood development and care. Responsive caregiving and opportunities to learn are critical components of Nurturing Care for young children and the World Health Organization WHO has called on governments to provide necessary support and services for families, the primary providers of care for young children. There is growing demand for suitable approaches to provide these services at scale.
The Reach Up early childhood parenting programme was developed to fill this gap. Based on the Jamaica home visiting intervention the goal is to strengthen the capacity of mothers and other caregivers to promote the development of their children, through play. The intervention has consistent benefits for children's development and follow up has shown substantial long- term benefits to adult, education, mental health and income. Reach Up has now been implemented in 15 countries.