MESSAGE FROM THE REGISTRAR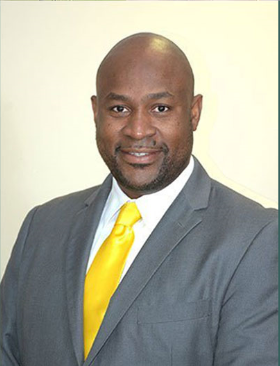 Welcome to the electronic interface of the Office of Administration (OA)!
The OA which serves as the corporate secretariat for the university's governing bodies is headed by the University Registrar / Chief Administrative Officer. 
As University Registrar, I am responsible for coordinating and facilitating the activities of the University Council and Senate, and their various Boards and committees so as to ensure the effectiveness of and efficiency in the University's system of governance. 
I work closely with the Chancellor, Vice-Chancellor and Executive Leadership Team with a view of creating a dynamic liaison among the decision-making bodies and Officers of the University.  It is my duty to provide accurate, timely and objective interpretation and application of the University's Charter, Statutes, Ordinances, Policies, Guidelines and Procedures. The Registrar has also oversight responsibility for all official ceremonies as well as the human resources framework within which talented professionals are recruited, developed and supported to give world class service to a world class university!
It is my distinct pleasure to lead a team of persons who simply love The University of the West Indies and are committed to its continued advancement as a regional institution of excellence with global impact.
Maurice D. Smith, JP; Ed.D; CPFEd; UR & CAO