THE EARTHSHOT PRIZE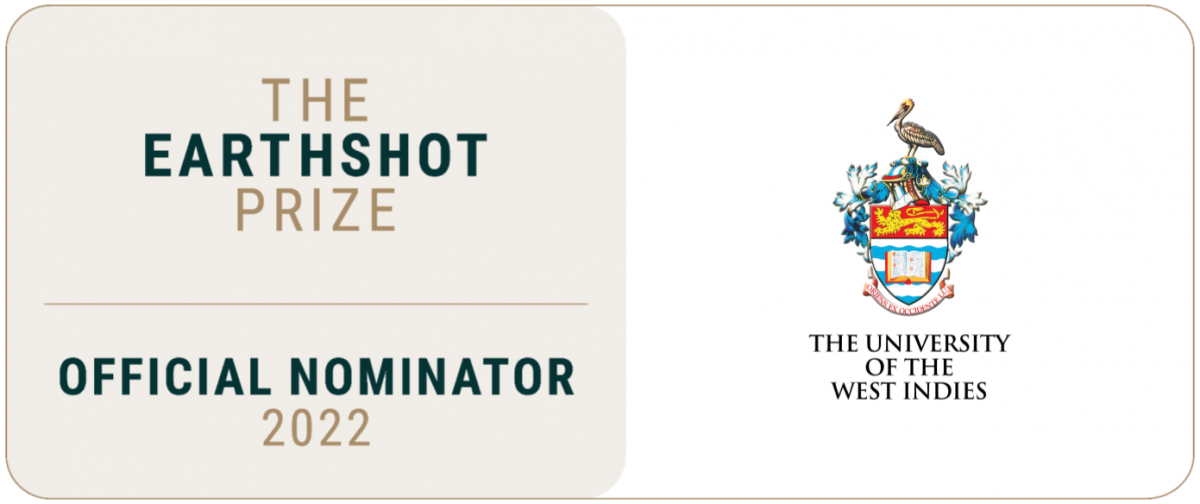 The search for the winners of The Earthshot Prize 2022 has begun and The University of the West Indies (The UWI) is proud to be an Official Nominator. The University Office of Global Affairs is leading this partnership with EarthShot through the OGA's Sustainable Futures Team in collaboration with the Global Institute for Climate-Smart and Resilient Development.
Launched in 2020 The Earthshot Prize is the most prestigious global environment prize in history, announcing the first incredible winners in October 2021.
As an Official Nominator, The UWI is one of over 300 organisations from across the world, invited to submit nominations, selected for our ability to identify the most impactful solutions across all sectors, from grassroots to businesses.
The Earthshot Prize will consider solutions which make tangible progress towards one of the five Earthshots.
Protect and Restore Nature

Clean our Air

Revive our Oceans

Build a Waste-free World

Fix our Climate
Solutions should be beyond the idea stage, been tested in-field or with target audiences, and at a 'tipping point' for scaling the impact within the next five years.
If you have a solution that is inspiring, inclusive and impactful, please contact gpsf@sta.uwi.edu OR fill in details in this form (click on the link or complete below). 
The deadline for nominations is February 28, 2022.
 You can find out more about the Prize, our role as an Official Nominator, and the five-stage process to selecting winners at www.earthshotprize.org.