Presenter Bios
Featured Speakers
Pro Vice Chancellor Prof. Densil Williams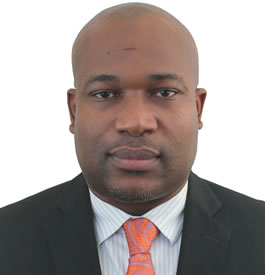 Densil A. Williams is Professor of International Business, Principal of the UWI Five Islands Campus and also, Pro-Vice Chancellor, Industry/Academic Partnerships and Planning at the UWI. He is the former Executive Director of Mona School of Business and Management (MSBM) at the UWI, Mona Campus, the largest Business School in the Caribbean. He obtained a BSc degree with first class honours in Economics and Management Studies, a MSc degree in International Business from the UWI between 1996-2001. In 2006, he obtained a Ph.D. in International Business and Strategy from Manchester Business School, University of Manchester, in the UK. He is the youngest person to be promoted to the rank of Professor in the history of the UWI, Mona Campus and also, the first person in the over 40year history of Business and Management Education at the UWI, Mona Campus to be promoted to the rank of Professor.
Since his first academic appointment in 2006, he has published over 60 refereed works on economic development, small firms' strategy and economic competitiveness in academic journals, book chapters and conference proceeding, in addition to numerous publication in non-refereed outlets. He is the author of five books, two of which won outstanding research awards at the UWI. He was also awarded the prize for the most outstanding researcher in the Faculty of Social Sciences at the UWI, Mona Campus in 2013 and 2015.
At MSBM, Densil led a number of transformational initiatives in administrative processes, research and innovation and, teaching and learning. For example, he spear-headed the establishment of the First Bloomberg Finance lab in a Business School in the Caribbean. The lab went on to win the UK based, Association of MBA (AMBA) award for Innovation in 2018. In addition, he led a comprehensive revision of the MBA and MSc curriculum to include a final field project in all programmes and also, created new pathways for persons to access the programmes based on substantial work experience as alternative to the traditional matriculation requirements.
The various initiatives led to the school achieving strong improvements in its financial performance and also; an increased public profile. Under his leadership; the school won a number of International and National awards, chief among them is the Best of Chamber, Jamaica Chamber of Commerce (Small Business Category) in 2015.
Densil serves on a number of Boards as; Chairman, Deputy Chairman and, Director in the public and private sectors in Jamaica and the wider Caribbean region. Before joining academia in 2006, he worked as a Business Analyst in Strategy and Transformation at Cable and Wireless Jamaica. He has delivered keynote addresses at numerous conferences both in the public and private sectors in the Caribbean, North America, Europe, Asia, Africa and Australasia.
He was a Jamaica Government Exhibition Scholar, A Jamaica Flour Mills Scholar, a Lome IV Scholar and, A Commonwealth Scholar.
Prof Matthew Smith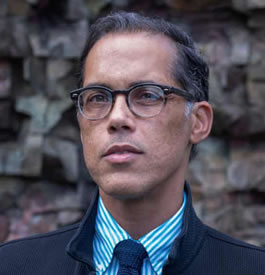 Professor Matthew J. Smith is a Professor of History and Director of the Centre for the Study of the Legacies of British Slave-Ownership. He joins UCL after many years working at the University of the West Indies, Mona in Jamaica where he was Professor of Caribbean History.
His research is pan-Caribbean in scope with special interest in the nineteenth- and twentieth-century histories of Haiti and Jamaica. Among his publications is Liberty, Fraternity, Exile: Haiti and Jamaica After Emancipation (Chapel Hill: University of North Carolina Press, 2014), a comparative study which explored the post-slavery intersections between the two Caribbean neighbours with a focus on overlapping narratives and shared migration histories. His earlier book, Red and Black in Haiti: Radicalism, Conflict and Political Change, 1934-1957 (Chapel Hill: University of North Carolina Press, 2009) studied the activities of radical political groups that emerged after the US Occupation of Haiti (1915-1934) and prior to the establishment of the dictatorship of François Duvalier in 1957.
Among his current research projects is a study of the representations and legacies of the Morant Bay Rebellion in Jamaica in 1865, and a social history of Jamaican popular music since the 1950s.
Beverly Johnson-Green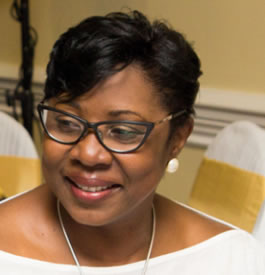 Beverly Johnson is a visionary entrepreneur, global logistician and successful businesswoman, who is highly regarded in the International Trade, Shipping and Logistics environment.
She has developed a niche in the UK-Caribbean trade space, operating successful enterprises in the UK and across the Caribbean, and for over two decades, has been the connector point for many in the UK Diaspora to Jamaica and the rest of the Caribbean.
Beverly Johnson is a self-made businesswoman, who started her freight forwarding business, JLB Shipping from the verandah of her mother's home in Jamaica in the 1990s, which has since mushroomed into several businesses:
JLB International Ltd, an international Shipping and Freight Forwarding agency with offices in Jamaica and the United Kingdom providing agency representation to Shipping Line/ISO-Tank Operators/NVOCC/Air-Cargo Consolidation with offices in Kingston & Montego Bay, Jamaica; Birmingham & London, UK and a franchise in Manchester, UK
I-so-con-JLB International Ltd, the first ISO-Tank Maintenance Facility in the Caribbean region in partnership with a Scottish Engineering company.
She is also the Owner & CEO of Enterprise Caribbean Inc, UK , importers and distributors of authentic Caribbean Processed Foods, in the UK. bridging gap for Caribbean Food Exports to the EU and Africa using Birmingham, UK as a gateway to the Global Marketplace; as well as Johnson International Freight Network Ltd, (JIFNET) Jamaica.
Beverly Johnson is a sought-after trainer and consultant on international logistics, trade and customs. She frequently consults with JAMPRO, Jamaica's trade and investment agency on export procedures, and with Jamaica's Management Institute for National Development (MIND), where she trains Jamaican customs officials and brokers.
She has been recognised for her sterling contribution to the Diaspora in the UK by the Jamaican High Commission, and she was the Winner of the Caribbean Idea Marketplace (CIM) Compete Caribbean/IADB Grant/Award 2013 for Innovation and Vision, and the European Federation of Black-Women in Business Award, (BIBA) in 2007.
Bev is also a woman of faith with a strong social conscience and heads up the Hospitality and Public Relations team at the Church of God of Prophecy, Aberdeen Street. She invests an incredible amount of time to meet the needs of the hungry and has become legendary for her organisation of the Food Bank Programme for her church and for the Annual Christmas feeding programme to the less fortunate, Kingston Jamaica since 2008.
Bishop Wilton Powell, OBE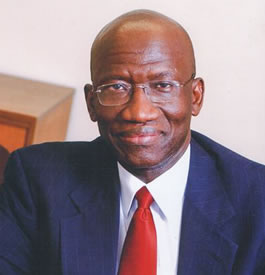 Bishop Wilton Powell has worked for over 50 years in strategic community building; first in the manufacturing industry; developing policies and projects to facilitate housing provision for the Windrush Generation and internationally engaging the United Nations on strategies for poverty eradication.
Wilton was born in the East of Jamaica, in the parish of St Thomas in 1948. He was qualified through City University, London, as a chartered mechanical engineer and ultimately as a senior project engineer in technical knowledge transfer to developing countries. He later went on to earn a Master's in Business Administration (MBA) through the Open University and theological studies through the Gordon Cornwall Consortium (to develop a holistic theological perspective in a societal context).
Her Majesty the Queen awarded him an OBE in 1999 for services to Housing; and in 2020 he delivered the notable Sam Sharpe Lecture, 'Man Against the System'.
Co-hosts
Davina Ogila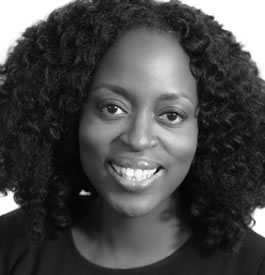 Davinia is British with a proud Jamaican heritage. She qualified as a Chartered Management Accountant in 2004 and went on to complete her MBA with Durham Business School. Davinia has worked in senior leadership roles for a number of global organisations including the Financial Times, Pearson Education and most recently General Assembly, a subsidiary of The Adecco Group. Davinia is passionate about education as an enabler to help realise goals for those whom the door is generally locked to.
Davinia is married with two beautiful daughters.
Bishop Dexter Edmunds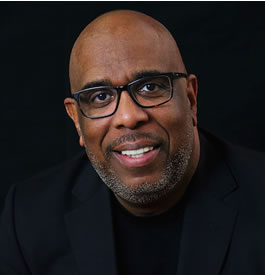 Bishop Dexter Edmund serves as the Senior Pastor of Bethel United Church, 2 Gibson Rd, Birmingham and Bethel Church in Bristol, England. The legacy of ministry extends deep within his family, both his maternal grandparents were preachers; and his father Bishop Gerald and his mother, Evangelist Sweedie Edmund (both deceased) were former Pastors.
A graduate of both Morgan State University (BA Political Science) and Southeastern University (MA Ministerial Leadership) Bishop Edmund served as the Lead Pastor of the New Dimensions Church in Lanham, Maryland for 23 years. Bishop's faithful obedience to return to the United Kingdom to serve Bethel the church that he was born in is testament to his vision of apostolic succession in the 21st century and beyond.
During the 2021 Holy Convocation, Bishop was appointed as the Presiding Bishop of the Bethel United Church of Jesus Christ (Apostolic) U.K. & Europe.
Married to Lady Yolanda, for 34 years a graduate of Howard University, they are the parents of 3 amazing children, Dejay, Daniel, and DeAnn, from whom they have learned authenticity, transparency and generosity respectively, and two grandsons, Ky and Rafi.
Bishop Edmund will forever honour the memory and ministries of Bishop Sydney A. Dunn and Bishop Monroe R. Saunders as the apostolic fathers that helped to shape his life and ministry.
He asks always for the prayers of the saints, because prayer accomplishes MUCH!!
African-Caribbean UK Church Partners
Bishop Tedroy Powell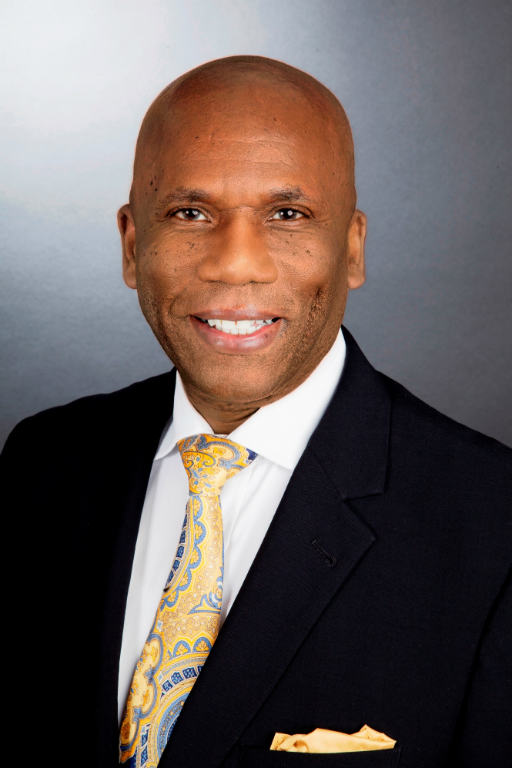 Bishop Tedroy M Powell has served as Senior Pastor of the House of Bread, Church of God of Prophecy, since 1989. He has been instrumental in developing leadership, building appropriate church structures and stimulating growth in churches in the UK, Belgium and Holland. His focus on intentional discipleship has produced quantitative and qualitative growth in the churches where he has pastored; and he has also established a Social Enterprise, registered as Hillview Community Services, which provides educational support to its community.
In his secular career, he has served as Head of Laboratory for a professional calibration service and General Manager for a small manufacturing business, and is a qualified and experienced professional teacher and trainer in the lifelong learning sector.
Bishop Dr Donald Bolt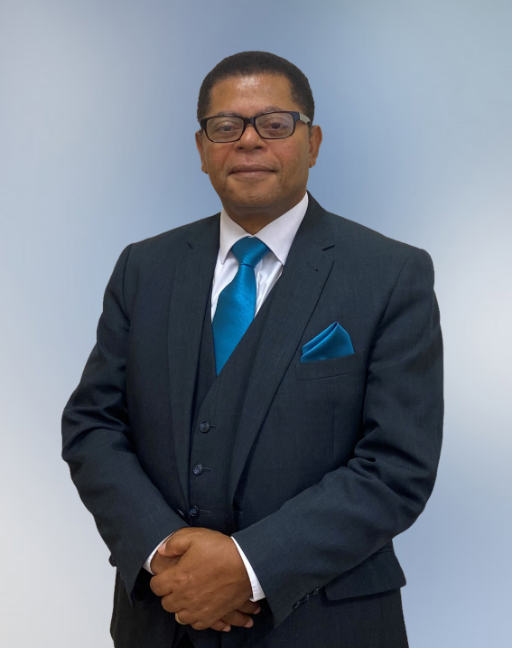 Donald Bolt was born in Jamaica. He began his preaching ministry in 1974 while serving as an Evangelist there. He is a graduate of Overstone Theological College in Northampton, UK and was ordained as a Bishop in the Church of God in 1991. He has served for over thirty years as a Pastor and District Overseer of several congregations across the UK, as a member of the New Testament Church of God's National Executive Council. He is an avid supporter of community initiatives, such as Wiltshire Council for Racial Equality and serving as a Trustee for the Rushmoor Citizens Advice Bureau. Bishop Bolt was appointed Administrative Bishop in 2014 and is Superintendent for churches in Ireland and Scotland. He continues to function as a mentor for ministers.
Bishop Bolt believes in justice and righteousness and that the Church should reflect this in all of its operations. His vision for the Church is 'Ministry and Missions - Christ Centred' - spiritual growth and numerical growth.
Bishop Delroy Powell
Bishop Delroy Powell, a native of Portland, Jamaica is the National Leader for the New Testament Assembly- England and Senior Pastor of The Sanctuary- NTA Tooting. Bishop Powell is a Board Director for a number Faith Based Organisations and is an ambassador for a number of leading NGOs, namely, Christian Aid, Open Doors and Compassion UK. Bishop Powell has distinguished himself as a leader who develops other leaders through capacity building and community engagement. He believes in the redemptive potential of the local church and has built a framework that enables churches and public agencies to work collaboratively to address inequalities in Black Mental Health and other public health disparities.
With quiet authority, diligence and love for all peoples, Bishop Powell engages the hearts and minds through Christ-Centred preaching, leading many to faith in Jesus. He aspires excellence and authenticity and integrity are at the core of his ministry, family and personal devotion.