Welcome to the Centre
Within our walls and beyond I will do my very best to harness our community togetherness and to frame strategies necessary to enable regional development and community prosperity. To these ends I seek your continued assistance and friendship, and urge your guidance, assistance, goodwill and support.
Professor Sir Hilary McD Beckles
Vice-Chancellor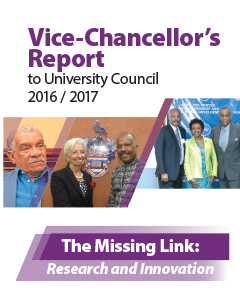 Featured Story
£20 million Caribbean Reparations Agreement
The University of the West Indies (The UWI) and the University of Glasgow have signed the first ever agreement for slavery reparations since British Emancipation in 1838. The £20 million agreement was signed at the Regional Headquarters of The UWI in Kingston, Jamaica on July 31, 2019...Read more on this historic agreement
Regional Headquarters
Video Tribute to Our Governments
This was presented at the 39th Meeting of the Conference of Heads of Government of the Caribbean Community (CARICOM), in Montego Bay, Jamaica, July 4-6, 2018
,
Vice Chancellery Projects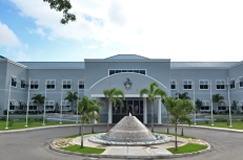 Projects under the Office of the Vice Chancellor are strategically positioned to support the idea of an activist University. Read more about current Centre projects.
.
Events and Communications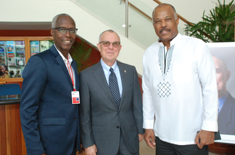 Featured Events and Communications from the Office of the Vice Chancellor
Publications
Special Report
CHILL
MONA News
STAN
UWI Connect
University Reports
70th Anniversary
Specialized Centres and Units
Policies & Reports
Get In Touch
Office of the Vice Chancellor
The University of the West Indies
Regional Headquarters
Kingston 7, Jamaica, W.I.
Tel: 876-927-1660-9 Exts. 2336/2339
Fax: 876-927-0253
Email: vcoffice@uwimona.edu.jm
Interested in using our facilities? Book Our Facilities