Welcome to the Centre
Within our walls and beyond I will do my very best to harness our community togetherness and to frame strategies necessary to enable regional development and community prosperity. To these ends I seek your continued assistance and friendship, and urge your guidance, assistance, goodwill and support.
Professor Sir Hilary McD Beckles
Vice-Chancellor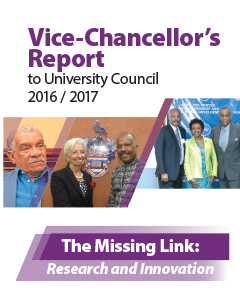 Featured Story
The UWI Launches First Faculty in 40 Years.
VC Beckles says new Faculty of Sport set to capitalise on $145 bn global industry.
"If there's one industry that we can develop right now to diversify our economies and make our economies competitive, it is to build a sporting industry in our region," says The UWI Vice-Chancellor, Professor Sir Hilary Beckles… Read More
Regional Headquarters
Featured Project
The new BSc Software Engineering (Mobile Application Technologies) is a 2+2 programme: Spend two years at The UWI and two years in China, and graduate with a UWI degree as well as a diploma from China's Global Institute of Software Technology (GIST). Discover more at
www.uwi.edu/softwareengineering
The future is an adventure waiting on the other side of the world.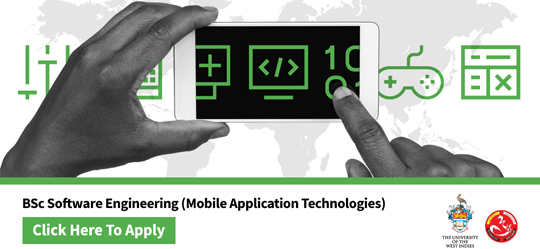 Vice Chancellery Projects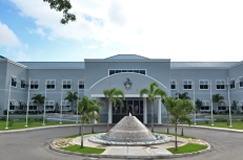 Projects under the Office of the Vice Chancellor are strategically positioned to support the idea of an activist University. Read more about current Centre projects.
.
Events and Communications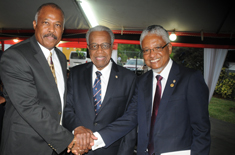 Featured Events and Communications from the Office of the Vice Chancellor
Publications
Pelican
CHILL
MONA News
STAN
UWI Connect
University Reports
Policies & Reports
Get In Touch
Office of the Vice Chancellor
The University of the West Indies
Regional Headquarters
Kingston 7, Jamaica, W.I.
Tel: 876-927-1660-9 Exts. 2336/2339
Fax: 876-927-0253
Email: vcoffice@uwimona.edu.jm