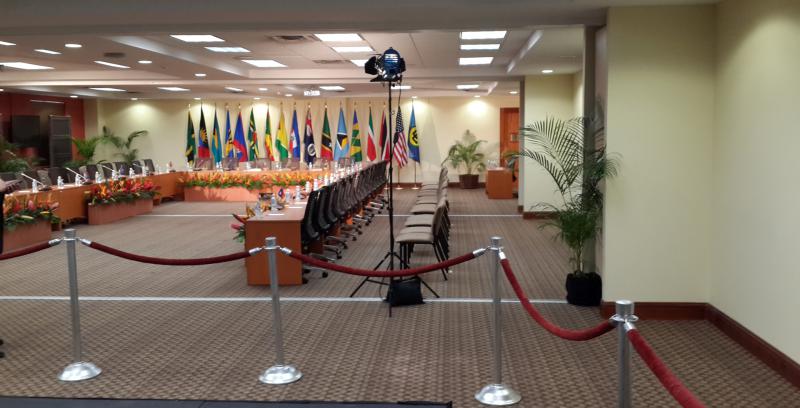 Spread across two expansive floors, the UWI Regional Headquaters event spaces at provide a picture-perfect backdrop for events large, small and anywhere in between. Adaptable, flexible and unique, our event spaces can be tailored to suit any event, ranging from stylish soirees to formal business meetings.
Find the perfect venue for your event
Reconfigurable into one two or three rooms with independent videoconferencing and multimedia capabilities
Spanning 10,500 square feet, this modern space utilizes natural daylight afforded by its glass "rotunda" feature with access to a large patio (1232 Square Feet) overlooking the Long Mountain Forest Reserve. We can accommodate both informal and formal events, including banquets and cocktail parties, or tea parties.